Scottish Sea Farms to set out plans for Shetland site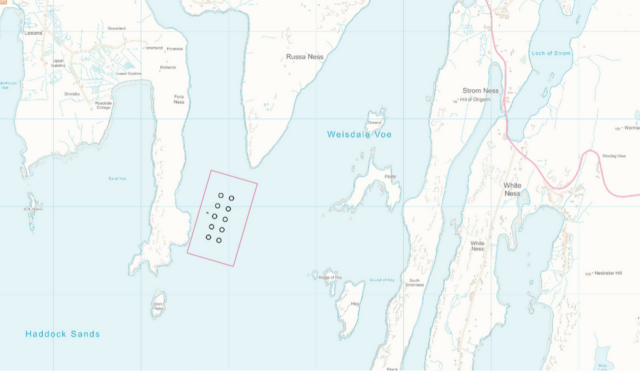 Scottish Sea Farms is holding a public meeting next week to set out to the local community its plans for a large new salmon farm in Shetland.
The proposed farm, at Billy Baa, west of South Whiteness, is part of the company's plan to consolidate its farm. The strategy will involve closing some smaller facilities, but these have not yet been identified.
The meeting is set to take place on Tuesday 19 September at the Whiteness and Weisdale Public Hall, Whiteness on Shetland's Mainland, between 4pm and 8pm.
The new farm is estimated to cost £4m and Scottish Sea Farms will be applying for an indicative maximum biomass of 4,000 tonnes.
The company's plan comprises nine 160 metre salmon pens and one 120 metre pen, secured by a 125 metre mooring grid and with a surface area of 19,480m2.
Each pen would be stocked to RSPCA Assured densities of just 1.5% fish to 98.5% water, with a combined maximum permitted biomass of 4,091 tonnes.
Pens would be equipped with predator defence netting systems and pole-mounted top nets.
Adjacent to the pens would be a 400-500 tonne capacity feed barge. This would house the farm's camera-monitored feeding system, office and welfare facilities for the team, and a store for fish feed.
Scottish Sea Farms said the barge will have a "boat-like" design in order to blend into the local seascape.
The farm would be supported from the company's shore base at South Whiteness.
The proposed farm at Billy Baa is part of a wider strategy of consolidation at Scottish Sea Farms. At the company's Loch Nevis site, for example, 12 80 metre circumference pens are being replaced by five 120m pens, reducing the overall number of units from 36 to just 10, while maintaining the same overall biomass.