Scottish Sea Farms smiling again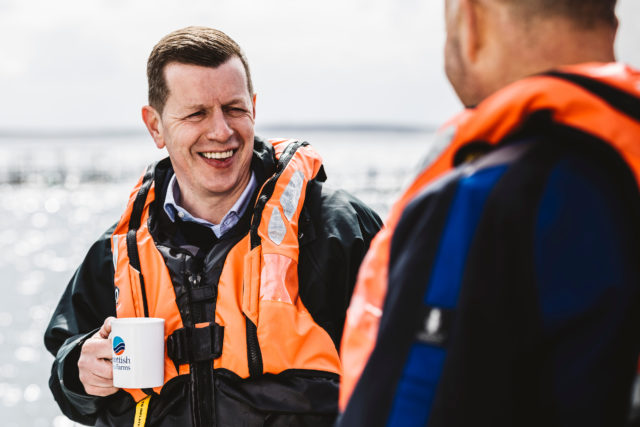 Scottish Sea Farms enjoyed a far better year in 2020, producing an operating profit of NOK 308m (£26m), up from NOK 292m (£24.6m) in 2019, the company's accounts show.
Revenues totalled NOK 1,699bn (£143.5m) against 1,834bn in Q4 2019, producing an EBIT per kg of NOK 12.9 (NOK 11.4).
The company is jointly owned by SalMar and the Lerøy Seafood Group, and is known in Norway as Norskott Havbruk.
For much of the previous year, the company was forced to get to grips with a number of biological issues which negatively impacted on turnover and profits margins.
However, the situation has decidedly changed for the better and Scottish Sea Farms said it expects significant growth this year.
It says there was good biological performance in all regions, and low sea lice levels going into 2021.
Other positive factors included cost improvements in the final quarter of 2020 and expected further reductions in costs during the current quarter (Q1 2021).
It said the new smolt facility near Oban was working well, leading to improved smolt quality and size.
The highest ever release last year totalled 10 million smolts and there was significant potential for growth. The 2021 harvest is likely to total 36,000 tonnes, well up on the 2020 figure of 23,900 tonnes.
Figures for the final quarter of 2020 show the company made an operating profit of NOK 76m (£6.41m), compared to NOK 49m in Q4 2019 on a harvest of 6,389 tonnes. The Q4 EBIT per kg was NOK 11.9 (NOK 9.3).