Scottish Sea Farms nets Grieg's Shetland assets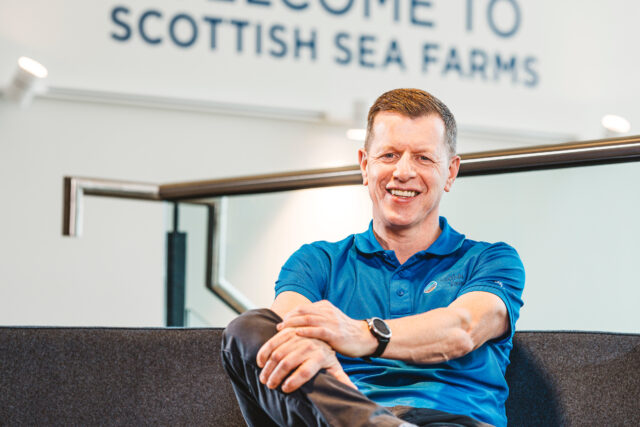 Scottish Sea Farms is to become the new owner of Grieg Seafood's Shetland operations, it was confirmed last night.
The sale is worth NOK 1.9 billion or £164m, appreciably higher than the £140m figure predicted earlier in the year.
The news will be seen as a tremendous lift for the 200 or so people who work for Grieg on Shetland (known as Grieg Seafood Hjaltland UK) following all the speculation around a potential sale.
It is also a huge vote of confidence in Scotland's position as one of the world's leading salmon farming countries, and the deal will make Scottish Sea Farms (SSF) the second largest salmon farmer in the region.
An announcement said Scottish Sea Farms Ltd (SSF), which is 50-50 owned by Lerøy Seafood Group and SalMar, has signed an agreement to buy 100% of the shares in Grieg Seafood Hjaltland UK Ltd. from Grieg Seafood.
The acquisition will be financed with new equity from the owners and from debt, and it is expected to be completed by the end of the fourth quarter of this year, subject to approval by the relevant authorities and normal conditions.
SalMar CEO Gustav Witzøe, who hinted to Fish Farmer a few weeks ago that something was in the air, said: "Through the acquisition, SSF strengthens its presence in the region, which provides fertile ground for further sustainable and profitable growth."
SSF CEO Jim Gallagher said: "As farmers, we are constantly striving to create the best growing conditions for our salmon. The purchase of Grieg Seafood Hjaltland UK is a landmark step in our long-term strategy, giving us greater influence over several key biological factors including fish health, stocking regimes and sea lice management.
"We're very much looking forward to pairing the skill and know-how of our existing farming and fish health teams with the local expertise within Grieg Seafood Hjaltland UK, working as one to benefit fish welfare and boost survival. This, in turn, will ensure a more secure and stable supply of salmon for our discerning customers the world over, helping satisfy the insatiable demand for this highly nutritious, low carbon food."
With operations on Shetland and the Isle of Skye, Grieg Seafood Hjaltland UK currently operates 21 marine farms, a freshwater hatchery and a processing facility, harvesting approximately 16,000 tonnes of Atlantic salmon in 2020.
This complements the geography and nature of Scottish Sea Farms' own operations which are located across mainland Scotland, Shetland and Orkney and produced approximately 24,000 tonnes of Atlantic salmon in 2020.
The move gives SSF a harvest potential of just under 50,000 tonnes, only just behind Mowi, the UK's largest salmon farmer at 52,000 tonnes.
It is no secret that Grieg Shetland has suffered serious biological problems in the past, which it has largely managed to overcome. The business is now reporting lower lice levels and improved survival rates.
SalMar said the acquisition should improve these issues as a result of increased biological control and the realisation of integration synergies between the two companies.
Grieg Seafood's CEO Andreas Kvame said he was pleased to have finally landed an agreement on the sale of the business which he believed would be in good hands with SSF.
Grieg's shares surged by almost 9% on the news in Oslo yesterday, but later settled back to a rise of around 5%. However, they could go higher in the next few days.
The proceeds from the sale should help to stabilise what has been a difficult financial situation for Grieg recently. It now intends to focus on its Norwegian and Canadian operations.
But caution remains the watchword as the deal may yet face scrutiny from the competition authorities before anything is signed.