Scottish salmon volumes drop 5.2%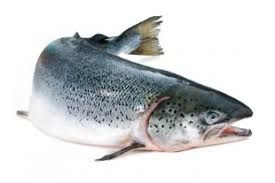 SCOTLAND produced 162,817 tonnes of farmed salmon in 2016, down from 171,722 tonnes the previous year, a drop of almost 5.2 per cent.
The figures, compiled by Marine Scotland Science for its Scottish Fish Farm Production Survey 2016, were collected from 15 companies actively involved in Atlantic salmon production, farming 253 active sites. This figure represents the entire industry operating in Scotland.
Overall, production was dominated by seven companies in 2016 which between them accounted for 99 per cent of Scotland's farmed Atlantic salmon production.
The industry's estimated tonnage for 2017, based on stocks currently being on-grown, is 177,202 tonnes, which would be an increase of more than eight per cent.
In 2016, the total number of staff employed in salmon production was 1,486, an increase of 123 compared with 2015.
The staffing figures collected refer specifically to the production of Atlantic salmon and do not include figures for staff involved with processing or marketing.
There were five incidents involving the loss of 311,496 fish from seawater Atlantic salmon sites in 2016. There were three additional incidents reported where the companies confirmed there was no loss of fish.
Smolt production in 2016 decreased by four per cent compared to 2015, from 44.6 million to 42.9 million, according to the figures.
The principal types of facility used for the production of smolts in freshwater are cages or tanks and raceways. In 2016, the number of farms using cages and tanks and raceways remained the same as in 2015.
In terms of volume, cage capacity increased by 45,000 m³ and tank and raceway capacity decreased by 1,000 m³. This resulted in a net increase in volume of 44,000 m³ available for the production of smolts in Scotland during 2016.
Farmers estimate putting 39.3 million smolts to sea in 2017. The ratio of ova laid down to hatch to smolts produced in 2016 was same as the ratio in 2015.
The number of staff employed in freshwater production 2016 remained the same, at 294 in total.
The number of ova laid down to hatch was 64.3 million, a decrease of 3.9 million (5.6 per cent) on the 2015 figure.
Some 90.8 per cent of the ova laid down to hatch were imported in 2016 and only 9.2 per cent derived from British sources.

Production of cleaner fish increased between 2015 and 2016, with 262,000 lumpfish produced in 2016, compared to 235,000 in 2015, and 118,000 wrasse reared in 2016, against 75,000 in 2015.
According to Marine Scotland Science, 1,752,000 lumpfish were bought in 2016 and 1,000,000 wrasse.
Scott Landsburgh, chief executive of the Scottish Salmon Producers Organisation, commenting on Marine Scotland's statistics, said: 'The 2016 figures published by Marine Scotland reflect some of the production challenges of last year when fish were harvested earlier to protect against health problems.
'This was addressed by record investment in cleaner fish and new technology and the good news is that production is up in 2017 and looks set for 177,000 tonnes which will be great news for both UK and overseas demand.'
Production of rainbow trout decreased by 492 tonnes, or six per cent, to 8,096 tonnes. But this total represents the second highest level of rainbow trout production ever recorded in Scotland.
There was one incident involving the loss of 200 fish from a rainbow trout site in 2016.