Scottish salmon UK's top food export again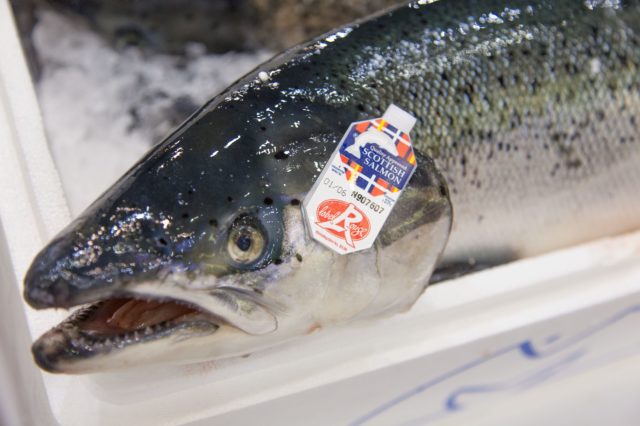 SCOTTISH farmed salmon has reclaimed its spot as the UK's largest food export, after sales to overseas buyers totalled £206.5 million in the first quarter of 2019.
Volumes for Q1 were up 19.9 per cent, bringing increased sales of £59.9 million.
Overall UK exports of food and drink for Q1 were valued at £5.8 billion, up year on year by almost 11 per cent.
The figures, from Her Majesty's Customs & Excise, show export growth was strongest in non-EU markets, with countries including Japan, Taiwan and Australia buying increasing amounts of UK food and drink products.
Julie Hesketh-Laird, chief executive of the Scottish Salmon Producers Organisation (SSPO), said: 'These latest export figures confirm Scottish salmon's position as the UK's largest food export.
'With France, USA and China firmly established as strategically important markets, the international appetite for salmon sees exports extending to areas as far flung as Asia, the Middle East and throughout the EU.
'All markets look for quality, taste and provenance and clearly Scottish salmon delivers on those attributes.
'It's a very positive start to 2019 and the salmon farmers are working hard to meet the growing demands for the rest of the year.'
She added: 'The growth currently being enjoyed by the Scottish salmon sector is the result of continued innovation and investment, by farmers and partners in the supply chain, in people, skills, research and new facilities.
'Taking the number one position in such a dynamic manufacturing industry is testament to the dedication of the thousands of people directly employed by Scottish salmon farming in some of the UK's most remote, rural communities and the thousands more employed in supporting the sector.'