Scottish salmon best in world say top chefs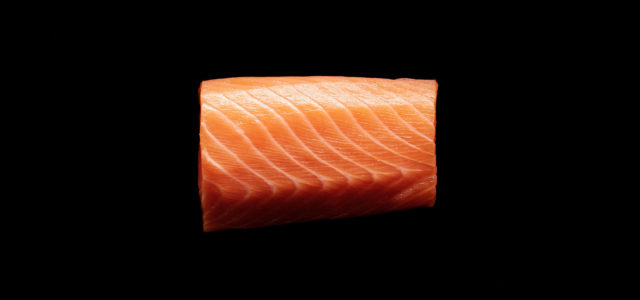 MORE than 200 top-rated UK chefs have overwhelmingly voted Scottish salmon to be the best in the world!
They maintain it leads every other salmon producing countries in both taste and quality.
As the country's restaurants prepared to open up after the long Covid shutdown, a total of 242 chefs were polled by the Chef's Forum on behalf of the Scottish Salmon Producers Organisation (SSPO).
Among the respondents to the online questionnaire were several Michelin-starred chefs including Galton Blackiston, Richard Davies and Shaun Rankin.
They were asked for their views on the importance of provenance and nutrition, their perceptions of farmed Scottish salmon and whether they would recommend Scottish salmon to their customers.
The result was that 97% of them would recommend Scottish salmon dishes and products to their diners.
And 86% (209) said they considered farmed Scottish salmon to be the best in the world for quality and taste, while 87%said they actively look to purchase Scottish salmon for their establishments.
Tavish Scott, Chief Executive of the SSPO said: "These results, from people who demand and rely on consistently high-quality produce, show just how exceptional Scottish salmon is. Reared in the cold, clear waters of the country's west coast and islands Scottish salmon is unique in its taste, provenance and nutritional value.
"We're delighted that British chefs, like many of their counterparts in France and seafood buyers from across the world, recognise and value the incredible fish grown by Scotland's salmon farmers."
The provenance of food is a top priority for Michelin-starred chefs like Shaun Rankin of Grantley Hall and Ormer Mayfair. At the invitation of the Scottish Salmon Producers Organisation (SSPO) Shaun, along with a number of other top chefs, enjoyed a day working on a Scottish salmon farm in autumn 2020.
Shaun Rankin said: "Visiting the farm in the remote Scottish Highlands allowed me to see for myself the exceptional standards to which these fish are raised. For me good food is all about locality, it's all about the people growing it and the passion they have for their product.
"Knowing exactly where my fish is coming from and personally meeting the farmers looking after them means that my customers know they're getting the highest quality salmon, grown in the most responsible and sustainable way."
Spending time with the teams at Wester Ross Salmon near Ullapool John Quigley, Chef Patron of Glasgow's Red Onion Restaurant and one-time private chef to some of the world's biggest music stars said: "Scottish salmon is one of the finest products in our national larder."