Scottish poison alert over festive seafood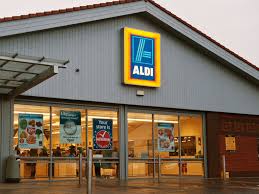 SCOTLAND'S food watchdog recalled a popular festive seafood product over the New Year period over fears of food poisoning.
Food Standards Scotland issued the recalled notice on two batches of Aldi's Speciality Selected Tikka King Prawns, which went on sale throughout Scotland and part of Northumberland, across the border. The fear is they could contain the salmonella bacteria.
A spokesman for FSS said: 'Aldi is recalling the affected product from its customers and displaying point of sale notices in stores explaining to customers the reason for recall and the actions they can take if they have bought the affected product. No other Aldi products are known to be affected.'
Seafood, especially shellfish, in various exotic guises has become increasingly popular over the Christmas and New Year period in recent years
An Aldi spokeswoman said: 'Our Specially Selected Tikka King Prawns have been recalled from sale in our stores in Scotland and Berwick-upon-Tweed.
'This is a precautionary measure after testing detected the presence of salmonella in a very small sample of products.
'No other products or stores are affected and we have removed all affected products from our stores.
'Customers that have bought the products listed in our public recall notices should return them to their nearest store where they will receive a full refund.'
The batch numbers of the Aldi prawns affected are 6K14 and 6K15. The food carries a best before date of April 13, 2018.