Saving wild salmon should be 'national priority'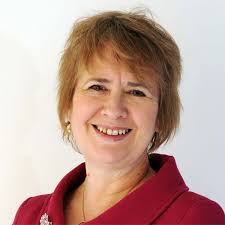 THE Scottish government is funding a £750,000 project to track the migration of wild salmon smolt on Scotland's west coast.
The measure was revealed last night following a meeting at Holyrood between politicians and wild fisheries representatives.
The scheme will involve the government, the Atlantic Salmon Trust and Fisheries Management Scotland.
The Scottish government said it was committed to developing a wild salmon strategy by September this year.
A project is already underway in the Moray Firth to tag and track fish heading to sea, in an initiative launched last year by the Atlantic Salmon Trust.
Just 3,100 salmon were caught on the River Spey during the 2018 season, the lowest since records began in the 1950s, with a national decline of nearly 70 per cent over the past 25 years.
The Holyrood event included a round table discussion and evening reception, sponsored by Michelle Ballantyne MSP.
She represents the south of Scotland where the River Tweed is estimated to be worth millions of pounds to the economy.
Dr Alan Wells, chief executive of Fisheries Management Scotland, said salmon catches had reached their lowest levels ever and conservation must become 'a national priority'.
'Official catch figures for recent years confirm this iconic species is now approaching crisis point,' he said.
'Some of the factors impacting on wild salmon stocks may be beyond human control.
'But Scotland's government and regulatory authorities now have a historic opportunity to do everything in their power to safeguard the species in those areas where they can make a difference.'
Salmon farmers were represented at the discussion by the Scottish Salmon Producers Organisation's sustainability director, Anne Anderson.
Scottish environment secretary Roseanna Cunningham said: 'The decline in the numbers of wild salmon returning to Scottish rivers is of great concern and caused by a range of complex factors.
'That is why the Scottish government has committed, in its latest Programme for Government, to develop a wild salmon strategy by September 2020.
'We will continue to work with key stakeholders such as Fisheries Management Scotland, the Atlantic Salmon Trust, District Salmon Fishery Boards and Fishery Trusts to do everything possible to safeguard the future of Scotland's wild salmon.'