Saudi to host region's first fly farm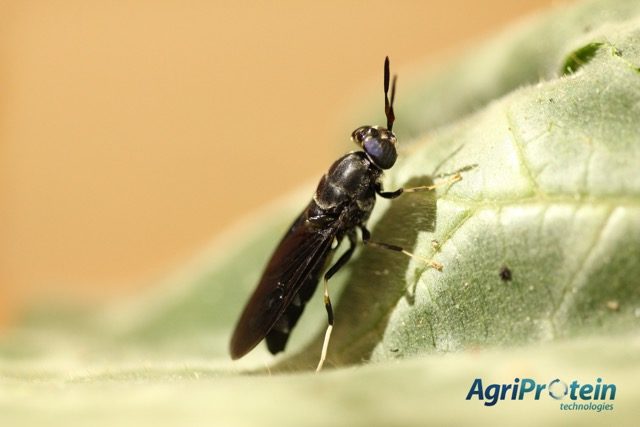 SAUDI Arabia has signed a licensing deal with insect feed pioneer AgriProtein to host the first fly farm in the Middle East.
The agreement between Saudi technology hub Sajt and South African AgriProtein signals the start of commercial scale production of insect based animal feed in the region.
Sajt will use AgriProtein's factory blueprint to build the first of three fly farms in Saudi Arabia, boosting food security.
The world's biggest fly farmer, AgriProtein has developed a blueprint for mass production of sustainable animal feeds as an alternative to the fishmeal.
AgriProtein co-founder and CEO Jason Drew said: 'We're delighted that Sajt shares our vision. Fishmeal production is destroying the marine environment. Replacing it with insect meal leaves more fish in the sea for human consumption, allows the oceans to heal and reduces greenhouse gases at every stage of the supply chain from point-of-catch to point-of-sale.
'We estimate an environmental cost saving of US $2,000 per tonne in reduced CO2.'
Announcing the agreement the vice-president of Sajt said: 'The Kingdom is currently entirely reliant on imported feed for the burgeoning aquaculture and poultry industries.
'With AgriProtein, we can now produce sustainable, natural protein locally, and in time completely do away with reliance on imported feed.'
The partners believe this is the ideal time to launch the initiative. Farmed fish volumes are expected to reach one million tonnes per year and Saudi poultry production is set to increase 52 per cent by 2018, driven by government plans to achieve self-sufficiency.
The Kingdom's agricultural sector is predicted to rise to US $1.7 billion within the next four years.
And with water conservation a key priority in the region, insect protein production is much more water efficient than other protein production processes.
AgriProtein's technology also helps tackle local waste disposal issues by rearing insects on organic waste that would otherwise go to landfill.
Each fly farm has a population of 8.5 billion black soldier flies able to convert 250 tonnes of organic waste per day (91,000 tonnes per year) into protein easily assimilated by fish and poultry, with a similar amino acid and protein profile to fishmeal.
Unlike houseflies, black soldier flies avoid human habitations and are not considered pests or vectors for disease.
The company is rapidly expanding globally, and the Saudi deal follows similar agreements in the United States, South America and Africa, as well as one in Australasia with Twynam Group to build 20 factories.
In February AgriProtein announced a partnership with Austrian engineers Christof Industries enabling it to roll out its fly farm blueprint on a turnkey basis anywhere in the world.
In addition to insect meal, AgriProtein produces an oil which is currently being tested at KAUST's Centre for Clean Burning Energy.
Earlier this month AgriProtein won an award for its advances in insect based protein research presented by HSH Prince Albert II of Monaco at CleanEquity Monaco 2017.
And in December last year it won an award for its industrially scalable solution to the depletion of fish stocks in the Indian Ocean in the Australian government backed Blue Economy Challenge 2016.