Saucy Fish message reaches millions a month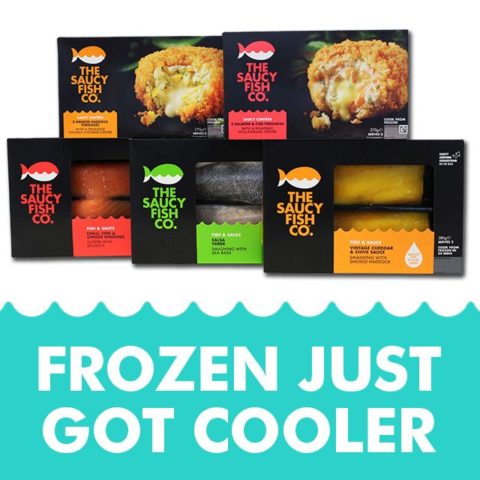 BARELY a month after launching a new frozen range in more than 550 Sainsbury's stores across Britain, the Grimsby based Saucy Fish Company says its 'Frozen Just got Cooler' digital campaign has already reached 13 million consumers.
It maintains that video plays a big part in the digital activity, especially across social media, with the brand's frozen video content racking up in excess of 600,000 views just half way through the campaign.
In a move to make frozen fish cooler, the UK's first and only fish CoolBrand has teamed up with Jamie Oliver's Food Tube to create a series of five recipe videos, using Saucy's five new frozen products.
The latest instalment, which is now live on Food Tube, features the Saucy Sea Bass with Salsa Verde. Published only three days ago, the video has already received 150,000 views across social channels.
Paid media activity around frozen has also reached in excess of 12 million people, with an interest in food, from across the UK.
Last year, the Saucy Fish Co was named the number one Global Seafood Brand, judged against 19 other leading international seafood brands.
Anne Laudage, the company's brand manager, said: 'We're thrilled with how well the new Saucy frozen range has been received and initial results are extremely positive.
'Our 'Frozen Just Got Cooler' digital campaign set out to inspire a new generation of shoppers, catching them online through captivating content.
'This year has already been a great year for the Saucy Fish Co, not only with the UK frozen launch but also internationally as we continue to grow the brand overseas.'
The Saucy Fish Co, owned by Icelandic Seachill, also plans to build on the brand's international success at the Boston Seafood Expo later this month.
The company is based in Grimsby and employs more than 1,400 people.