Sande Settefisk signs RAS farm deal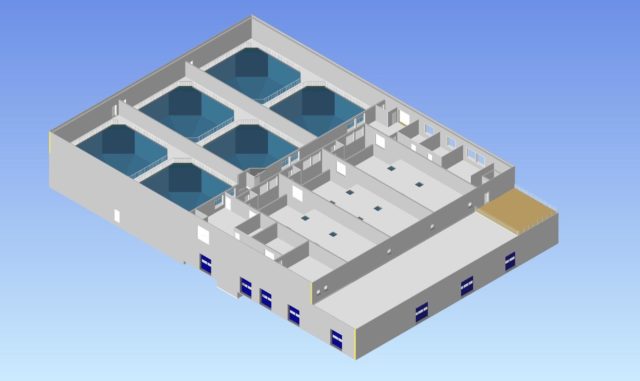 Investment in land based salmon farming continued apace this week with another company announcing large scale investment in a new project.
Sande Settefisk has signed a deal with water treatment specialists Sterner AS to build a new RAS facility in Gloppen, south-west Norway. Construction should start soon, with the new facility expected to be ready by the summer of 2022.
The investment figure is around 250 million kroner – or just over £20m.
A company press release said the project will include a production plant for post-smolt. This will allow output to increase from one million to five million smolts.
The Gloppen site will produce both salmon and rainbow trout for delivery to Nordjord Laks and Svanøy Havbruk, which together with Hyen Fisk, are the owners of Sande Settefisk.
Sande Settefisk chairman Svein Klaevold said they chose Sterner because of the company's reputation in this field.
He said: "They have over 30 years' experience in clean water technology, their unique professionalism and very good components that make them leaders in this market."
Sterner general manager Bjarne E. Pettersen said he was very pleased that such trust had been placed in his company, adding: "This plant will be incredibly cost effective and, based on experience with similar plants, we expect very good production results."
The facility will consist of three separate departments:
Hatchery with starter lining based on RAS technology
Outgrowth 1-ward, which is a flow-through facility
New growth 2 department which will also have RAS technology. With this expansion, the vessel capacity of the entire plant will be a total of 8,000 cubic metres.