Sande Aqua plans land-based salmon farm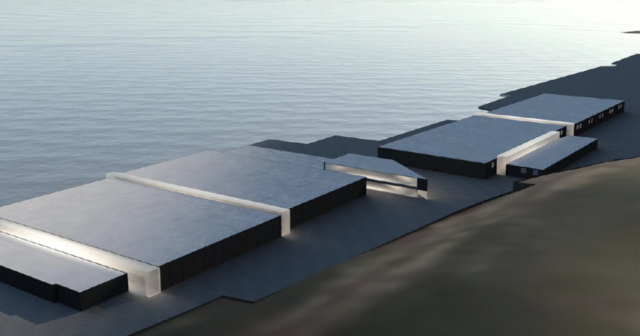 A plan to build Norway's largest land-based salmon farm at a cost of more than five billion kroner (around £400 million) has been unveiled.
The company Sande Aqua is behind the ambitious project which is initially expected to produce around 33,000 tonnes a year (including 6,000 tonnes of one kilogramme post smolt fish) when completed, but that figure could eventually double to more than 65,000 tonnes.
Sande Aqua has just signed a design agreement with Billund Aquaculture, a business that has considerable experience in RAS farm design and a presence in more than 20 countries..
The location is Gulen in the Vestland county region on Norway's south west coast. The ultra-modern facility will be the size of almost ten football pitches. It has access to water, is close to a regional airport and Sande plans to build a deepwater quay.
Sand Aqua chairman Stein-Inge Larsen said the one thing the world would need in future was food and the location the company had chosen was ideal for salmon production.
"We are a national founded on salmon and salmon farming – it is our future," he told the state broadcaster NRK.
The company hopes to start construction towards the end of 2021. In the meantime it is planning two rounds of capital raising ahead of building work.
He said getting all the agreements in place had been hard work, but there had been good co-operation with the local municipality which has welcomed the project, saying it will bring investment and jobs to the area.
The facility is expected to employ up to 80 people, which is a substantial figure in an area with a population of around 3,000.