Samherji to expand in east Iceland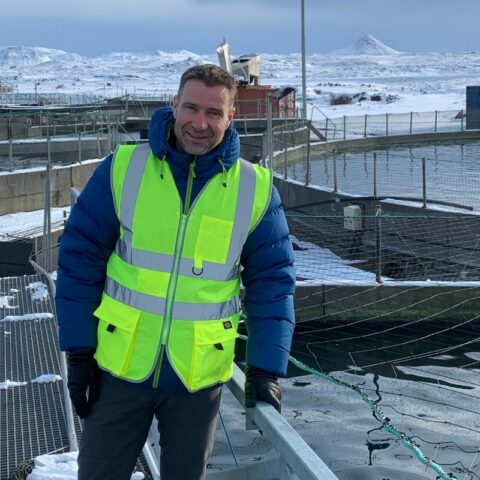 Samherji is to expand its land-based salmon farm at Öxarfjörður in north east Iceland at a cost of almost £8.5m – or one and a half billion Icelandic kroner.
The country's largest integrated fishing and seafood company says this should raise production to about 3,000 tonnes a year.
The expansion , which should take about 12 months to complete, is a precursor to a much larger project to build a 40,000 tonne geothermal powered salmon farm at Reykjanes in the south west of the country. It is also part of the company's intention to grow its still relatively modest aquaculture business.
Some of the new equipment and components at Öxarfjörður will be used as a test bed for the Reykjanes project.
Samherji owns Iceland's largest fishing fleet and fish processing operation and has extensive overseas interests including in the UK.
Jon Kjartan Jonsson, managing director of Samherji Fiskeldi, said planning work was nearing the completion stage so construction should start shortly, with completion expected within a year or so.
As part of an associated carbon offset scheme, the company is planning to carry out land reclamation and forestry planting work. When up and running, fertiliser from the plant will be used for land reclamation and forestry work.
Jonsson described it as a "fairly large project", stressing there was also a need to improve sea vessel and cleaning facilities and support systems. With permits running out, it was important to get started, he added.
The enlarged farm would also benefit the economy in that part of north east Iceland by providing jobs and strengthening the local community, he said.