Samherji starts work on Silfurstjörn land-based farm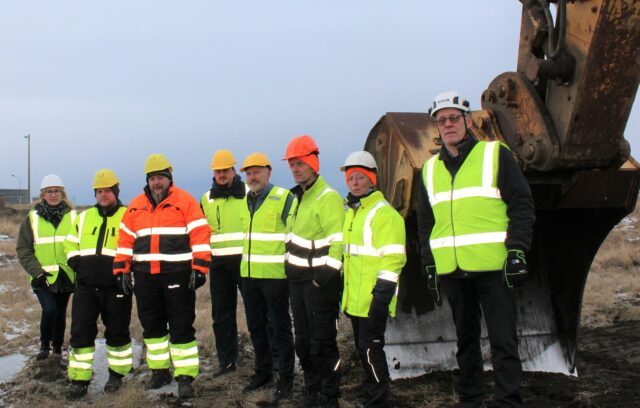 Iceland's largest fishing and seafood producer Samherji began construction work this week on a £9m expansion of its land-based Silfurstjörn fish farm.
Diggers moved in to begin preparing the site at Öxarfjörður in the north east of Iceland, which will boost output to around 3,000 tonnes.
Arnar Freyr Jónsson, operations manager of Fiskeldi Samherji in Öxarfjörður, said it was always a good feeling to get practical construction underway.
He added: "The preparation naturally takes time, such as working on planning issues, permit applications and more. This is probably the largest project in the field of employment in this area since Silfurstjörn was built in 1998."
Samherji said five new pots will be built, which will be about half the size of the largest existing pots.
Samherji's aquaculture division intends to bring its salmon production up to 40,000 tonnes over the next few years and the expansion of its Öxarfjörður farm was related to those plans, the company has said.
It is also being viewed as a precursor to the far larger project in Reykjanes, a few miles south of Reykjavik where a £260m land farm powered by hot springs will be built.
Jonsson said Samherji would take advantage of the experience we gained in the north east when the work eventually begins in the south.
This clearly strengthens the community in Norðurþing and I look forward to tackling this project with the powerful locals who work here, " Jónsson, added.
Olga Gísladóttir, production manager of the Silfurstjörn slaughterhouse, said that the site is the largest private employer in the area and the expansion will lead to more people being taken on.