Samherji expands in Iceland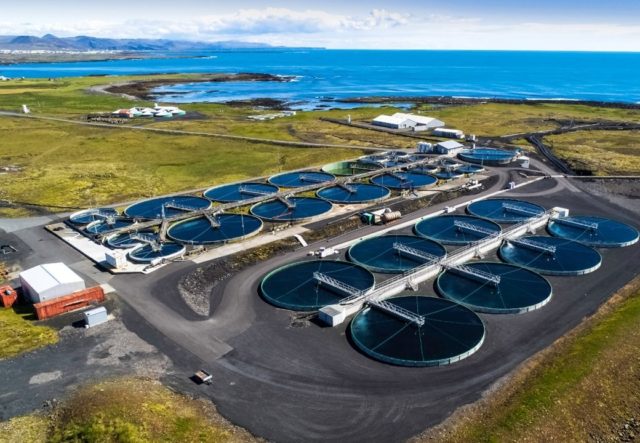 Iceland's largest fishing company is working to further expand its plans to establish a large fish farming operation near the fishing town of Grindavik on the southern peninsula of Iceland.
Samherji Fiskeldi ehf has prepared an environmental assessment plan to produce up 12,000 tonnes of Arctic char and salmon, a fourfold increase on what is allowed under the current licence, at a location called Staður. Locals have until the end of the year to comment on the proposal.
There has been a fish farm at the Staður site since 1984, when the industry was in its early stages in Iceland.
Samherji Fiskeldi began a modest expansion of the site about three years ago when it applied for an operating licence to increase char production from 1,600 to 3,000 tonnes.
The company said in its planning application that it was looking to harvest sought-after, quality products on a sustainable basis, adding that the site was blessed with a large amount of geothermal heat and water for the production process.
It also pointed out that other companies are already farming char, salmon and trout in the area.
The parent company, Samherji hf, is best known as Iceland's largest trawler and fish processing operator, with interests in the UK and Europe. It has now embarked on a serious expansion of its fish farming business. A couple of months ago Samherji announced its intention to buy a former aluminium smelting plant, also near Grindavik, and convert the site into a salmon farm.
Samherji is the world's largest producer of Arctic char, a fish closely related to salmon but with milder flavour.