Salmon supplier green with delight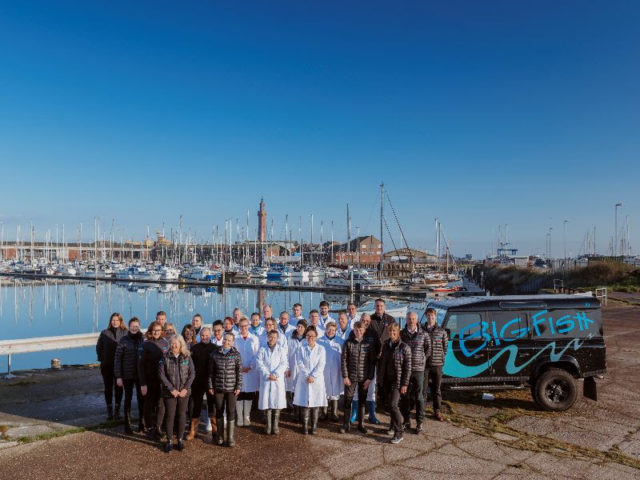 Grimsby-based salmon and trout supplier JCS Fish has been awarded a "Green" certificate under the Investors in the Environment (iiE) environmental accreditation scheme.
This is the first time  the business has achieved Green status, having been audited to the lower Silver level for each of the past five years.
Jack Coulbeck, who co-ordinates sustainability for JCS Fish says: "Over the past year we have been working really hard to drive down our environmental impact, assessing our overall carbon footprint for the first time and setting some really tough goals for future improvement.
"It is really great that this was recognised by the iiE assessor and helped us win this higher standard."
Some of the key environmental improvements that have helped JCS win Green status included:
That the company has a clear set of goals and targets to make progressive reductions in its carbon footprint, aiming for neutrality by 2030 and zero emissions by 2050
Only using fish from suppliers assessed and accredited for their environmental impact and sustainability approach
Cutting waste across the business
Reducing the impact of employee transport by supporting cycling to work and providing an electric charge point on site for EVs
The iiE scheme is unique because organisations must achieve a minimum 2% improvement in resource efficiency over an agreed baseline figure, to secure Green accreditation
JCS co-founder and director Louise Coulbeck adds, "We have always sought to manage the business as sustainably as possible, but this agenda has become even more urgent over recent years and is something our customers now expect of us.  I think our achievements set an example for any small to medium sized enterprise who wants to make a real effort to improve their environmental footprint."
JCS Fish has also published information about work to reduce its environmental impact in its 2021 Responsible Footprint Report.