Salmon 'star player' in Scottish food sector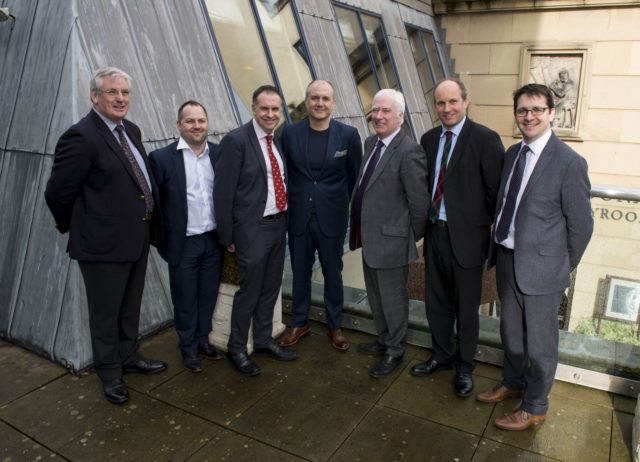 SCOTTISH salmon farmers celebrated 25 years of the prestigious French Label Rouge accolade yesterday with an industry gathering in Edinburgh.
The sector was described as a 'star player' in Scotland's food and drink industry by James Withers, chief executive of Scotland Food and Drink, who said new export figures would be released this weekend, showing salmon was worth around £470 million in overseas sales last year.
A seminar with industry leaders, government agencies and representatives of Label Rouge also heard from Gilpin Bradley, managing director of Wester Ross Fisheries and interim chairman of the Scottish Salmon Producers Organisation (SSPO), which hosted the event.
Bradley, a second generation salmon farmer whose company is 40 years old this year, pointed out that in 2016 the first hand sales value of Scottish salmon was greater than the entire UK fishing catch.
'We should all be incredibly proud of that,' he said. Label Rouge had helped to carve a profitable niche for those farmers within the accreditation.
But while demand for Scottish salmon was 'phenomenal', the industry collectively needed to look to the future.
'As businesses, we can't ignore the need to keep promoting our industry to the next generation,' he said.
Later, the SSPO held a celebratory dinner in Edinburgh Castle, attended by Scottish Rural Economy Minister Fergus Ewing, Lord Dunlop, Under-Secretary of State for Scotland and Northern Ireland, and the Earl of Lindsay, a former chairman of the SSPO.
Scott Landsburgh, chief executive of the SSPO, said: 'The Label Rouge quality mark is looked upon by French consumers as a symbol of quality and taste.
'Our strict production standards and our pristine waters allow us to guarantee quality, freshness and delicate flavours.'
A full report on the Label Rouge 25th anniversary celebrations will appear in the April issue of Fish Farmer magazine.
Picture (from left to right): John Webster, SSP technical executive; Nathan Ward of Kantar; David Lee, conference host; Pellegrino Riccardi, motivational speaker; Scott Landsburgh, CEO of the SSPO; Gilpin Bradley, chair of the SSPO; and James Withers, Scotland Food and Drink.