Salmon sector boosts UK seafood processing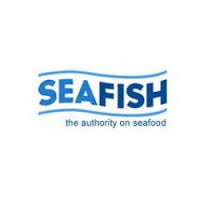 A REPORT released last night suggests that the UK seafood processing industry remains firm despite facing many challenges over the past two years.
While the number of processing units has reduced slightly across the country, employment has increased.
And there are some bright spots, such as the salmon sector, which has seen a 28 per cent increase in employment since 2012.
There is also growth in both large and small salmon processing units over that time.
Following a census survey carried out last year, Seafish, the industry authority on seafood, has published its 2014 Seafood Processing Industry Report.
This provides an overview of the size and structure of the industry, including processing units, employment levels, regional distribution, types of processing activity and the species being processed.
Despite an overall reduction in the number of units, the largest (101+ full time equivalent (FTE) employees) and smallest (1-10 FTEs) size bands bucked this trend with 29 per cent and 10 per cent increases since 2012, respectively.
Increased concentration of the industry into very large units is evident, with the 101+ FTEs size band accounting for 65 per cent of industry employment in 2014, compared to 58 per cent in 2012.
At the same time, the increase in the number of smaller units suggests there have been several young businesses entering the processing sector.
The report also includes the latest available financial data from 2012, revealing that sea fish processing turnover increased by 16 per cent from 2008; however, operating costs increased by 20 per cent, resulting in lower profitability.
The higher cost of raw materials is thought to be the main reason for the reduced profitability, with increasing costs generally not fully passed on to customers.
Despite this, there is evidence of strong investment in fixed capital assets, such as equipment and premises, with the value of tangible fixed assets increasing by 49 per cent from 2010 to 2012, indicative of a recovery in confidence following a period of economic uncertainty.
Hazel Curtis, chief economist at Seafish, said: 'The supply of raw materials, regulatory and trade developments, such as exchange rate movements, skill shortages, securing finance and retailer pressure on suppliers, create problems for many businesses in the seafood processing industry.
At the same time, growing demand for seafood and signs of economic recovery underpin industry confidence in the long-term sustainability and profitability of seafood processing in the UK.
'We have developed this year's report to include qualitative findings about the wider business environment for the first time, to give the data some context and ensure anybody interested in the seafood processing sector can get a clearer picture of the current state of play.'
The full 2014 Seafood Processing Industry Report and data tables are available to download from the Seafish website.