Salmon Scotland joins international chefs group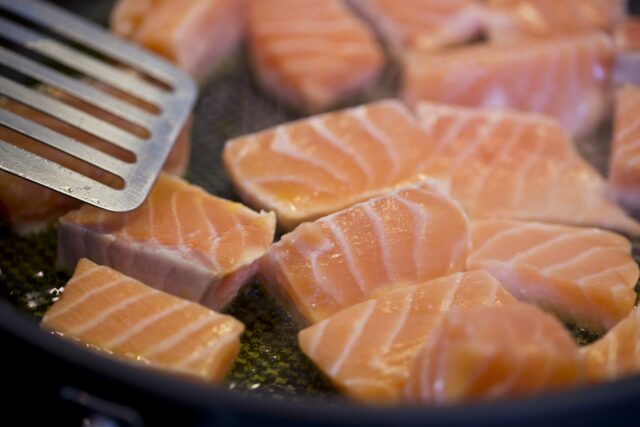 Trade body Salmon Scotland has been accepted into the prestigious Worldchefs group, which represents chef associations across the globe.
Through the partnership with Worldchefs, Salmon Scotland hopes to consolidate Scottish salmon's position at the top of menus round the world and encourage more leading chefs to visit Scottish salmon farms to "get their feet wet" and see for themselves where the finest salmon comes from.
Worldchefs managing director Ragnar Fridriksson said: "Producers and chefs have a special, crucial connection.
Worldchefs is proud to partner with Salmon Scotland and look forward to supporting their world-leading standards in aquaculture, community initiatives, and ambitious vision for a better future."
The World Association of Chefs' Societies, known as Worldchefs, is a federation made up of 110 national chef associations. A leading voice in the hospitality industry, Worldchefs was founded in 1928 at the Sorbonne by the venerable Auguste Escoffier. Representing a mobilised international membership of culinary professionals, Worldchefs is committed "to advancing the profession and leveraging the influence of the chef jacket for the betterment of the industry and humanity at large".
Salmon Scotland chief executive Tavish Scott said: "Top chefs across the globe want to cook with the very best ingredients and that's why they love cooking with Scottish salmon and serving it to their customers.
"Chefs and customers enjoy Scottish salmon in the knowledge that we have world-leading sustainability measures in place from egg to plate, producing nutritious food in the most responsible way.
"As a member of Worldchefs we want to bridge the gap between farmers and chefs, to increase awareness and understanding of where Scottish salmon comes from and cement its place in the world's top restaurants."
Scottish salmon is the UK's biggest food export, with international sales of more than £600m, while sales of all salmon in UK shops rose to £1.1bn last year.
In a video released by Salmon Scotland, Scotland's national chef Gary Maclean, said Scottish salmon is a "cut above the rest".
He added: "Scottish salmon is a beautiful thing to work with – really firm, close texture. There's not a lot of fat in it.
"The reason is that Scottish salmon is slow-grown; it takes about double the length of time to grow than most other salmon from other countries.
"For me, Scottish smoked salmon is immense because we get the flavouring right, we're still doing traditional methods and smoking and we are very good at it.
"It's something Scotland is world famous for, and rightly so."