Salmon Scotland in plea to think again on HPMAs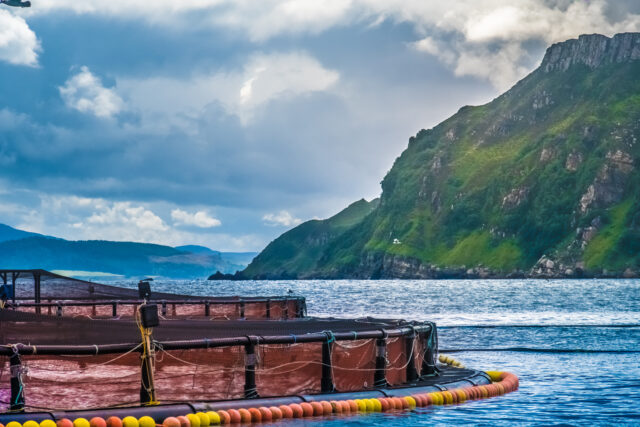 The Chief Executive of trade body Salmon Scotland has written to all three candidates in the Scottish National Party's leadership election, to call for a rethink on proposals to ban all commercial activity in 10% of Scotland's coastal waters.
Humza Yousaf, Kate Forbes and Ash Regan are contesting the SNP leadership following the resignation of First Minister Nicola Sturgeon. As the SNP is the controlling party in the Scottish Parliament, the election will also determine Scotland's next First Minister. Results are due to be announced on Monday.
The Scottish Government has committed to introducing Highly Protected Marine Areas (HPMAs), a new category of marine protection which would designate up to 10% of Scottish coastal waters as no-go zones for most forms of commercial/industrial activity, including aquaculture, catch fishing and offshore renewable energy.
Salmon Scotland's Chief Executive Tavish Scott said in his letter: "We ask that government thoroughly consider the social and economic impacts of this policy on the sectors, industries and communities that operate in Scotland's coastal regions, as well as those that are impacted across Scotland, through the supply chain.
"That is yet to happen and if government does proceed with this policy, a thorough understanding of the impact on business, livelihoods and communities is essential."
He stressed the economic importance of the salmon industry, the UK's biggest single food export, which employs 2,500 people (and indirectly supports 10,000 more jobs in the supply chain) and adds £760m to the Scottish economy each year.
Scott also renewed a call for faster progress on implementing Professor Russel Griggs' recommendations on reforming the aquaculture consenting process, which have already been accepted by the Scottish Government, and reminded the candidates of Salmon Scotland's proposal that £10m of the revenue raised by the Scottish Government from fish farmers should be earmarked for tackling the rural housing crisis.
His letter concluded: "I would welcome a meeting with you to discuss these issues and the future of our sector.
"I also extend an open invitation for you to visit any of our members' farms and the supply chain businesses who operate in every part of Scotland."
The commitment to introduce HPMAs was part of the SNP's Bute House agreement with the Scottish Greens, which secured the SNP's position as governing party.
Kate Forbes, one of the candidates in the leadership election, has however called for the HPMA proposals to be scrapped. Instead Forbes, who represents the west coast constituency of Skye, Lochaber and Badenoch, would like to see a feasibility study into devolving marine protection issues to local authorities.