Salmon Scotland calls for action on Griggs reforms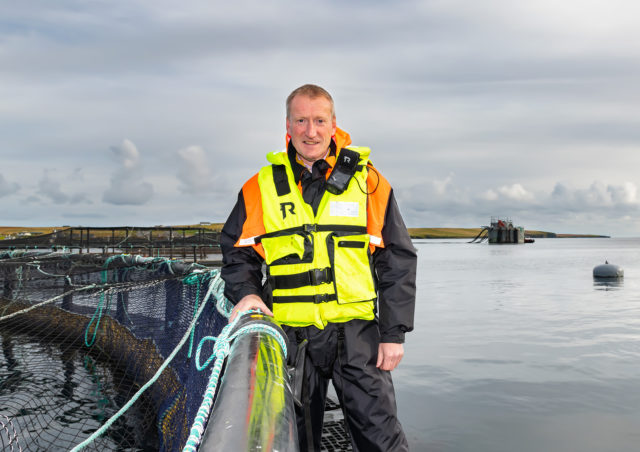 One year on from the publication of the Griggs Report, industry body Salmon Scotland is calling for action to put the reforms Griggs proposed into effect.
Professor Russel Griggs was commissioned by the Scottish Government to examine the system of aquaculture regulation and consenting in Scotland. His report, published in February last year, concluded that the current system is "not fit for purpose" and recommended sweeping changes to streamline the process of considering planning applications for fish farming, and to improve ongoing regulation.
At the time, the Scottish Government welcomed the Griggs Report and it was widely expected that a draft Vision for Aquaculture would be published by the end of 2022. So far that has not been forthcoming.
Salmon Scotland said today: "The consents and licensing process for salmon farmers is unnecessarily lengthy and there are several regulatory bodies involved, leading to massive planning delays and bureaucracy.
"If the system is more streamlined, as recommended by Griggs and adopted in Norway, Scotland's farm-raised salmon sector can compete with Scandinavian neighbours and deliver the sustainable growth needed to generate more for the economy, and rear one of the most nutritious foods that people can eat."
The organisation's Chief Executive Tavish Scott said: "We warmly welcomed the Griggs report and commend the ongoing personal commitment from Rural Affairs Secretary Mairi Gougeon to drive the much-needed change.
"This is about better – not less – regulation, and we are ready to work constructively with government and regulators to deliver improvements across our shared social, economic and environmental priorities.
"By cutting the red tape, Scottish salmon will have an even brighter future, sustaining jobs and communities, boosting the nation's physical and mental health, and protecting our precious marine environment.
"We urge the government to swiftly adopt the recommendations so that Scottish farm-raised salmon can continue to be one of our country's greatest success stories."