Salmon revenues down, but volume up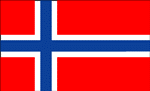 LOWER prices from a year ago resulted in a five per cent decline in Norwegian salmon export revenues last month.  But, equally, the price drop also led to stronger demand and to a rise in export volumes. Currency movements are also helping.
Figures from the Norwegian Seafood Council show that February salmon exports were worth NOK 4.7 billion, a decline of NOK 233 million on a year ago when prices were at sky high levels.
At the same time, sales volumes increased by 3,700 tonnes or five per cent.
But there are indications that the price of salmon is moving upwards again. The Seafood Council said they rose by NOK 1.52 per kilo from January to February this year, giving a price of NOK 58.52 per kilo.
Paul T. Aandahl, seafood analyst at the Norwegian Seafood Council, said: 'The average price was nine per cent lower compared with February last year.
'The EU market is taking an increasing share of Norwegian exports despite high consumer prices. The main reasons for this are a strengthening of the euro and a lower export price compared with the same period last year.'
So far this year, Norway has exported 160,000 tonnes of salmon worth NOK 9.7 billion, with Poland, France and Denmark again the largest markets.
Farmed trout exports remained stable last month, totalling 3,000 tonnes worth NOK 184 million. The volume was up by 25 per cent or 600 tonnes, while prices showed little movement.
Total Norwegian seafood exports for February, including white fish and pelagic species, were worth NOK 7 billion, down by NOK 631 million or eight per cent on a year ago.
The overall volume last months was 176,935 tonnes, down by 66,500 tonnes or 27 per cent.