Salmon production holds up despite algae tragedy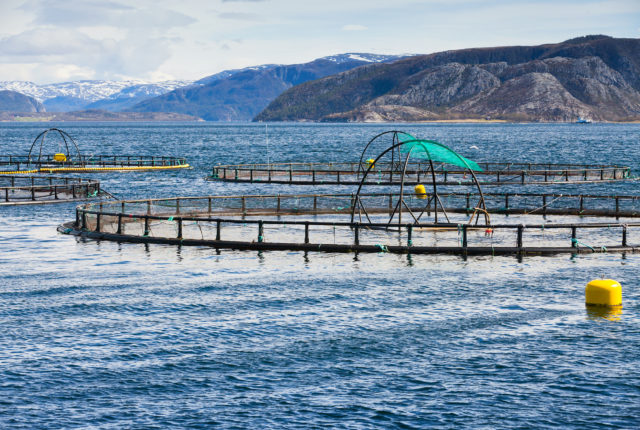 IT may have been the worst attack for almost 30 years, but the huge algae outbreak in the north of Norway earlier this month has not seriously dented  the country's overall salmon and trout production.
An update from Seafood Norway, the industry employers' organisation, said that while individual companies, particularly those in Nordland and Troms, the two worst effected regions, may have taken a severe knock, the biomass remains broadly the same as this time last year.
Seafood Norway suggests this is partly due to higher fish extraction in non affected areas.
The outbreak, which began at the end of May and continued into mid June, was the worst since 1991, when salmon farming was far less important than it is today.
It led to the deaths of more than eight million fish worth an estimated two billion kroner.
The losses mean scores of people are expected –  temporarily at least – to lose their jobs.
Seafood Norway said the situation remains very serious for those companies that have been affected, with some of them unable to produce fish for the rest of this year.
The Oslo government has offered help and Seafood Norway said it is picking up positive noises from the Ministry of Fisheries.
However, it is unlikely to be in the form of direct financial compensation.
The organisation's CEO, Geir Ove Ystmark, said that for many centres aquaculture was the cornerstone of the local community and the outbreak had put extra strains on the sector.
'For us, the most important thing is to see how we can best serve these coastal communities as well as protect businesses as much as possible.'