Salmon prices up as Christmas approaches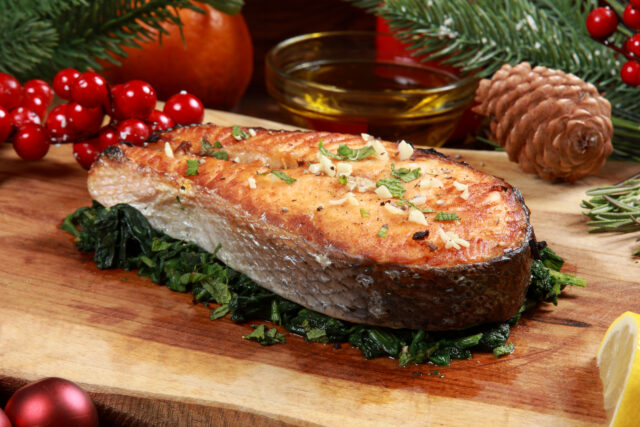 Norwegian salmon prices are starting to rise again with Christmas just over four weeks away.
According to figures from Statistics Norway fresh salmon was up by 3.1% last week to NOK 70.55 per kilo – and that figure is expected to increase further as the festive season draws near. It is several weeks since fresh salmon has been at this level.
Actual prices could be up to 10 krone higher than those published by Statistics Norway, particularly for larger fish.
The pattern is roughly similar to what happened last with a summer and early autumn lull followed by a sharp increase.
However, on the downside there are tentative signs of consumer resistance due higher retail prices. Exports in Week 46 fell by 6% to 22,962 tonnes against 24,421 tonnes a week earlier.
Reports suggest that some European supermarkets, especially those in Germany are cutting back on orders as the country faces possible recession and some of the highest energy costs on the Continent.
The industry expects demand to increase as Christmas gets closer; it is what happens afterwards that could be interesting.
The main factor currently pushing up prices is availability of supply. According to the Norwegian trade press fewer fish is being harvested along the coast.
Exports of frozen salmon fell from 751 tonnes in Week 45 to 553 tonnes last week. Prices were also down – from NOK 84.56 to NOK 79.01 per kilo.
The figures from Statistics Norway are for fish, both fresh and frozen, with and without heads and also include salmon sold under contract.