Salmon prices stuck in the doldrums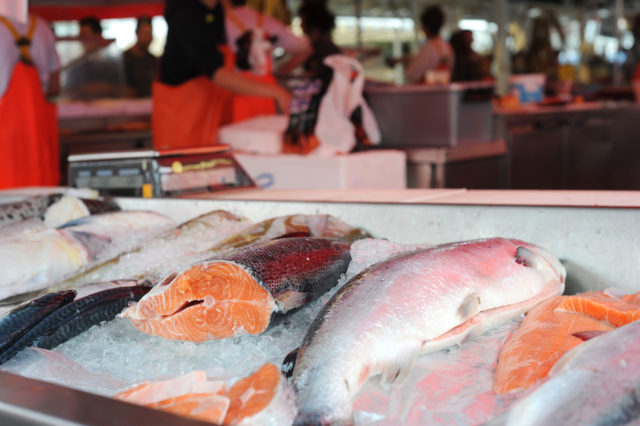 Salmon prices remain in a state of stagnation as the first month of 2021 draws to a close.
In Norway at the end of last week they were either flat or fell slightly due to a number of external factors. There has also been a reduction in slaughter size.
Bad weather in the north of the country affected supply last week, but so far there is little sign that prices are likely to rise as a result.
Prices in the medium to large weight class (three to six kilo) range from NOK 44 and NOK 47 per kilo with downward pressure on large fish. Scottish prices are thought to have fared only slightly better.
The market was also down in Iceland where reports suggest that a resurgence of coronavirus in some parts of China may be further dampening demand.
Demand in China has also been affected by as yet unconfirmed reports that the virus can survive on frozen seafood for several weeks, along with tougher import restrictions imposed by the authorities in Beijing at the beginning of January.
When it comes to seafood, consumers in China are becoming more wary of what they buy.
Meanwhile Europe, which remains in various forms of lock down, is the principal market for salmon and, as reported last week, most analysts do not predict a sustained increase in demand or prices until restaurants start to reopen.
The emergence of new mutant Covid strains and the likelihood of tougher restrictions on hospitality from the Biden administration in the US are not helping confidence either.