Salmon prices shoot past NOK 100 (£8.50) a kilo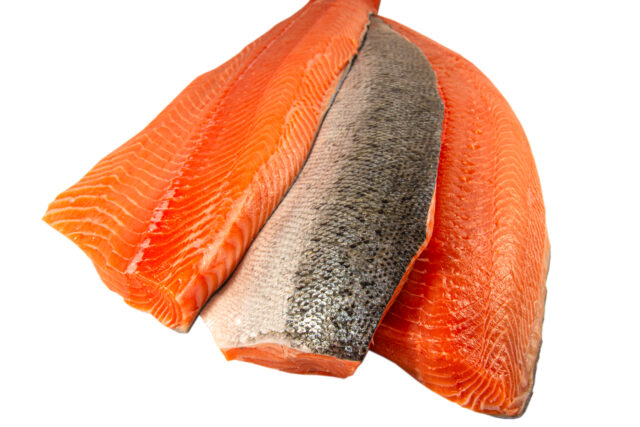 Salmon prices hit their highest level on record last week (Week 17) , according to the latest data from Statistics Norway.
In spite of disruption from war in Ukraine and challenging air transport logistics, the export price soared to NOK 107.75 (£9.17) a kilo, an increase of 8.9% on Week 16.
This means that salmon prices are now a staggering 64% higher than 12 months ago. An increase during 2022 had been predicted several months ago, but not on this scale.
As the situation is global, it means fish farmers in rival salmon countries like Scotland, Iceland and the Faroe islands are enjoying a similar bonanza.
Sales of Norwegian fresh salmon totalled 14,245 tonnes last week, 8.1% higher on the previous seven day period.
Frozen salmon prices were also increased during Week 17 – shooting up by just over 20% to NOK 96.65 (£8.23) a kilo. Export volumes too were 34% higher, totalling 236 tonnes.
The April export figures from the Norwegian Seafood Council today demonstrate that while markets may be changing, the global demand for salmon shows no sign of abating.
But industry insiders say that current price levels are not sustainable and a correction cannot be far away. So far there is little sign of that happening.
Markets too are changing with sales to France and Italy showing significant increase in consumption. Even Germany, not normally seen as a fish eating country, is buying more salmon.
Salmon companies in Iceland have been reporting recently they are finding it hard to keep up with international demand.