Salmon prices on the rise again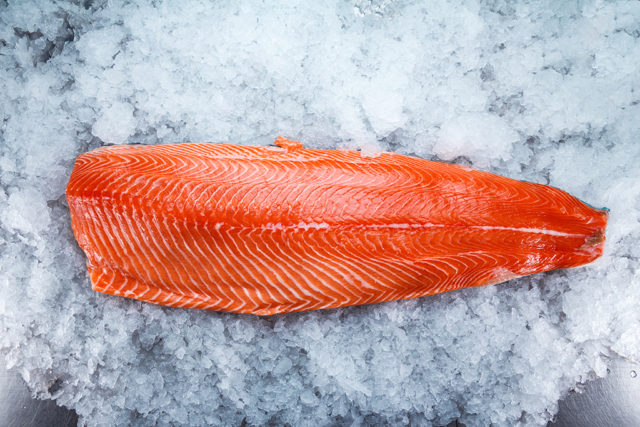 Salmon prices may be starting to climb out of the doldrums, new data suggests.
Statistics Norway, whose weekly updates tend to act as a marker for the rest of the North Atlantic industry , says the average price of fresh or chilled salmon rose by 1.3 per cent at the end of last week (week 47) to NOK 48.58 per kilo.
Meanwhile exports of fresh or chilled farmed salmon ended the period at 21,750 tonnes, up eight per cent from week 46.
The higher price and export figure is likely to be the result of increased demand in the run up to Christmas. However, there have been false dawns before and the next couple of weeks will show whether the increase is just a blip or the start of a more sustained rise.
Salmon prices are still a long way short of levels at the beginning of the year when they reached almost NOK 80 per kilo. Even during the height of the first Covid-19 wave, they were averaging around NOK 58 a kilo before dropping down during the high summer months.
Exports of frozen salmon ended at 291 tonnes, at an average price of NOK 52.75 per kilo.
If Russia's Sputnik 1 is included, four highly effective Covid-19 vaccines will soon become available, leading to hopes of a return to normal in the hotel, restaurant and catering (HORECA) trade, which is a huge buyer of salmon. Further vaccines look likely to follow.
This is expected to lead to a sustained increase in prices, possibly to over NOK 60 a kilo.
Meanwhile, forecasts from the likes of Kontali and Nasdaq suggest a 1-2 million tonne increase in global salmon consumption over the next 10 years. Organic salmon is tipped to do especially well.