Salmon prices on the rise again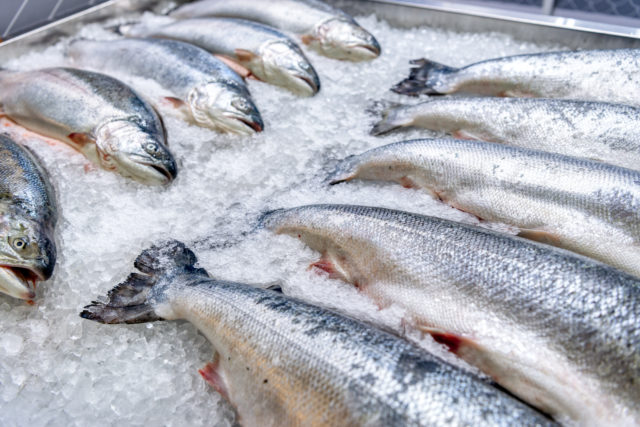 Salmon prices appear to be starting their long climb back to more profitable levels.
The latest statistics from Norway suggest the barren period may be coming to an end as fresh salmon rose well above NOK 50 two weeks ago and are continuing to increase with predictions they will pass the NOK 60 barrier in the next few days.
Last week they reached an average of NOK 55.21 per kilo, their highest point so far this year. Exporters are reporting that they expect to be paying anything between NOK 60 and NOK 63 this week.
The price of frozen salmon has also increased. It is now up by 5.5 per cent and hovering around NOK 50 per kilo, according to Statistics Norway.
However, export volumes of fresh salmon fell by 4.9 per cent last week on the previous seven days to 19,128 tonnes, while frozen salmon exports reached 7,425 tonnes. Fish sold on contract are also included in the figures.
The export quantity for fresh salmon in week 7 was 19,128 tonnes, corresponding to a reduction of 4.9 per cent from the week before, when the export quantity was 20,115 tonnes, while 415 tonnes of frozen salmon went overseas, down by 34%.
The recent price rise is partly due to higher demand for some European countries, particularly further south, and partly to less fish being available.
Some analysts say that while there may be occasional week to week glitches, they expect the upward trend to continue as more countries relax their coronavirus restrictions.
The UK, a significant buyer of Norwegian salmon, is scheduled to reopen restaurants by mid-May, which should help to push up Scottish and Norwegian prices further. The speed of increase will depend on how quickly the rest of Europe follows the UK.