Salmon prices hit 'insane' levels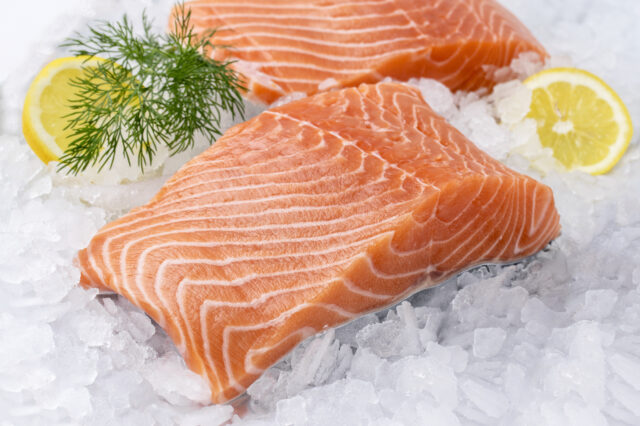 Salmon prices last week climbed to what is being described in Norway's seafood trade press as "insane" levels.
According to Statistics Norway they hit a record NOK 94.63 a kilo (£8.23), but that is seen as merely an official rate.
The salmon sector is saying that the real figure is now well over NOK 100 a kilo (£8.68) – and rising. They had been expected to come down after the holiday. Salmon prices are now almost double the figure of this time last year.
The main reason for the soaring prices is a reduction in supply, particularly from Chile, the world's second largest producer of Atlantic salmon. Output from Norway has also been lower.
Meanwhile demand, which was expected to fall away after Easter, remains strong. The US market is reported to be particularly buoyant at the moment.
Statistics Norway said that fresh salmon exports were down to 12,041 tonnes in week 15 from 17,628 tonnes the previous week, which was largely due to a five day closure of markets over the Easter weekend. Maundy Thursday is a public holiday in both Norway and Iceland.
Frozen salmon prices were also up, at NOK 81.14 a kilo (£7.04).
Predictions vary, but the general consensus is that prices will probably settle back, but are expected to remain high over the summer.
The big unknown is whether consumers, who are facing inflation from several directions, will turn away from salmon to cheaper protein foods.
The price farmers are paid is usually around NOK 1.5 (£0.13) lower per kilo than the Statistics Norway price, according to Mowi's "Salmon Farming Industry Handbook 2021".