Salmon prices down despite strong demand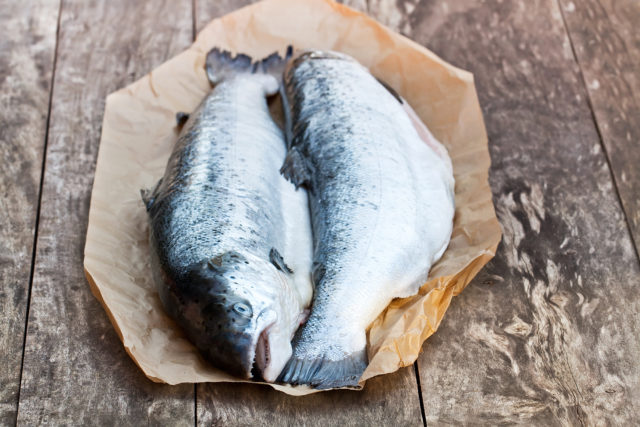 Fresh and chilled salmon prices fell by almost 5% over the past seven days despite strong demand, according to Statistics Norway.
The average price in week 49 came out at NOK 77.77 per kilo (£6.43), a decline of 4.8% on the previous week. The price is roughly NOK 12 per kilo higher than this time 12 months ago.
With consumers eager to stock up on salmon for the Christmas holiday, exports increased by 5.1% to 23,460 tonnes.
Frozen salmon exports dropped by 41 tonnes to 421 tonnes while the average price fell by five krone to NOK 82.03 per kilo (£6.78).
Demand for salmon appears to be particularly strong in Europe, with France leading the way where, according to a recent survey, 67% say they intend to consume it over the festive period with New Year the favourite time.
Almost 90% of French households say they buy smoked salmon at some time during the year. True to national character, overall food consumption in France fell by just 2% during September and October despite rising prices.
Meanwhile, in the UK retailers are pulling out all the stops to make Scottish salmon even more appealing.
Lidl, for example, is adding gold to its "Deluxe Royal Fillet". Made by the award-winning St James Smokehouse, the fish is finished to exacting standards, seasoned with brown sugar and sea salt before being cold smoked and then finished with an edible gold lustre.
The Norwegian prices quoted includes all weight classes, including fish sold under contract.
According to Mowi's salmon industry handbook, prices actually paid are NOK 1.5 per kilo lower than the officially quoted price.