Salmon prices continue to climb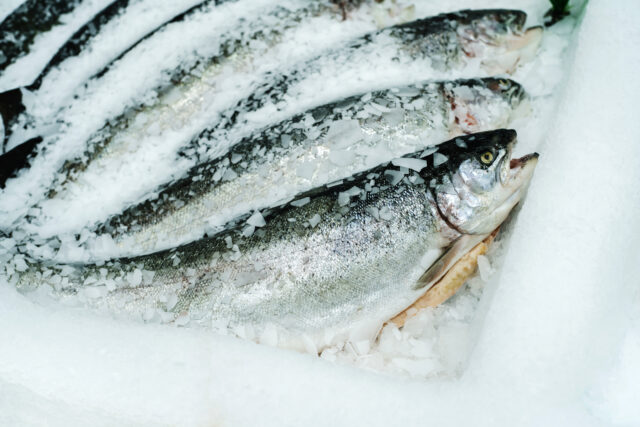 Fresh salmon prices are moving up fast according to the latest updates from Statistics Norway.
They rose by 5% last week (Week 48) to an average of NOK 81.70 per kilo (£6.70) which was the price a couple of weeks before Easter this year.
That figure is just an average which means buyers are paying considerably more for large salmon.
Compared with a year ago, the average price for fresh salmon in week 48 2021 was NOK 61.11 a kilo (£5.01). But this was before the big inflationary surge in costs following the Ukraine war.
Norwegian exports of fresh or chilled farmed salmon in the period totalled 22,316 tonnes, down by just 0.8 per cent from the previous week.
Because it takes time to gather the data, Statistics Norway figures usually lag a week behind to what is actually happening, but reports from Norway indicate that prices are likely to climb further as Christmas peak buying season approaches.
Exports remained more or less steady at 22,316 tonnes. Frozen salmon exports came to 462 tonnes last week against 516 tonnes the previous week. But the price rose by a little under NOK 5 to NOK 87.32 per kilo (£7.16).
The price includes all weight classes, qualities and all traded fish, including that which has been sold under contract. The reported price is the price at the border, and includes, among other things, shipping and terminal costs.
Farming companies are normally paid around NOK 1.50 lower per kilo than the Statistics Norway price, according to Mowi's "Salmon Farming Industry Handbook 2022".