Salmon prices bounce back after sharp fall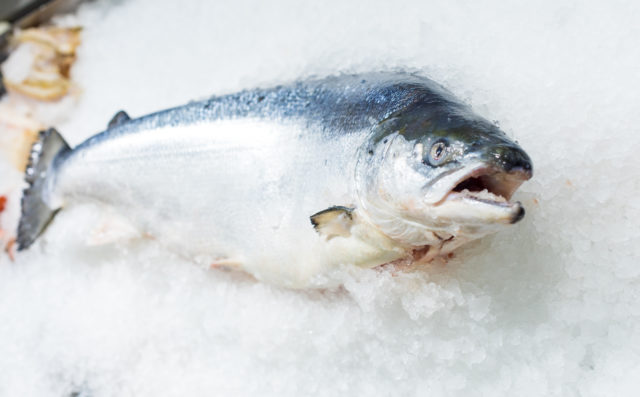 The price of fresh salmon has been bouncing around this weekend, leaving some industry analysts puzzled.
According to Statistics Norway, last Wednesday they fell sharply, dropping by more than 6%. The latest data from the organisation showed the average price for fresh salmon in week 15 was NOK 60.99 per kilo, against NOK 65.17 a week earlier.
But within a few hours of Statistics Norway publishing its figures, prices began to rise sharply with the price of large fish reaching NOK 70 a kilo, followed by predictions that they may  move further.
Norway's financial news website TDN Direkt believes they fell too sharply last week and are now showing a correction.
The law of supply and demand is also starting to kick in. The recent algae outbreak in Chile, where biomass losses of  more than 7,000 tonnes have now been recorded, is starting to impact on global supply and is pushing up prices.
Trying to predict salmon prices in the current climate is difficult because Covid restrictions vary considerably. China and other parts of Asia have re-opened, but much of Europe is still in varying stages of lockdown, affecting the hotel, catering and restaurant (HORECA) trade. As restrictions are lifted, it is expected that demand will rise and so too will prices.
Norway exported 17,979 tonnes of fresh salmon in week 15, which corresponds to an increase of 18.7%  during week 15 a year ago.
For frozen salmon, the average price was NOK 64.01 per kilo, up 16.6% from week 14, but down 2.3% from week 15 last year. Frozen exports last week totalled 161 tonnes, 31.5% less than the previous week, but 19.3% higher than a year ago.