Salmon prices back to pre-pandemic levels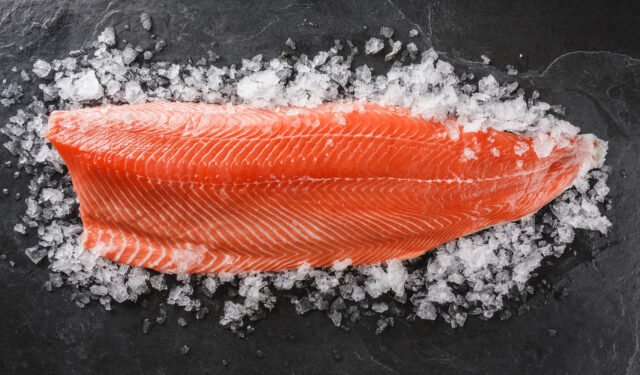 Fresh salmon prices in Norway have hit their highest peak since before the pandemic.
Figures from Statistics Norway show the market price reached more than NOK 74 a kilo (£6.19) in week five (between 31 January and 6 February), a figure not seen since January 2020, when although Covid 19 was rampant in China, it had yet to spread to most of the rest of the world.
That happened a few weeks later; restaurants almost everywhere shut down. Salmon prices went into a downward spiral from which, apart from a few short bursts around the Christmas and Easter holidays, the industry has taken two years to recover.
For several weeks last year fresh prices hovered between NOK 50 (£4.18) and 60 (£5.02) a kilo, only starting to move sharply two or three weeks before Christmas.
However, a sharp increase had been predicted by a number of industry analysts before Christmas, due in part to reduced output from Chile.
The fresh salmon figure of NOK 74.42 a kilo (£6.23) was up by 5.5% on the previous seven day period.
A total of 17,327 tonnes of fresh salmon was exported, down by 4.6% on the previous week.
Frozen salmon prices at NOK 62.06 a kilo (£5.19) have dipped slightly in the past three weeks, but are up on this time two years ago. Exports remain steady at 366 tonnes.
The industry is expecting fresh prices to remain firm during most of 2022, mainly due to higher global demand, lower output in some parts of Norway and the effects of the algal outbreaks in Chile a few weeks ago.