Salmon gives Norway exports a boost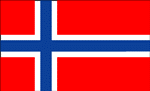 NORWEGIAN seafood exports surged to 6.7 billion kroners last month, a rise of 18 per cent or one billion kroners.
The farmed salmon sector, which accounted for well over half that total, once again played a major part, although wild caught species such as cod also showed a significant rise.
Marit Rein from the Norwegian Seafood Council said: 'We have left behind a strong year in 2015 and we are entering the New Year with an equally adventurous start.'
Although salmon volumes were down during January, continued rising prices meant that values were up by almost 20 per cent.
Salmon exports totalled NOK 4.3 billion during the period, an increase of NOK 644 million, or 18 per cent.
The average (salmon) price increased last month from NOK 44.21 in January 2015 to NOK 55.62 per kg this year.
In volume terms, exports totalled 73,500 tonnes, down by 3,300 tonnes. Poland, France and Spain were once again Norway's largest customers for salmon.
Trout also fared well, with exports up 124 per cent to NOK 294 million, with the United States, Poland and Belarus leading the way.
Exports of fresh whole Norwegian cod rose five per cent, or by NOK nine million, to a total of NOK 168 million.
Exports of all Norwegian cod rose by an impressive 88 per cent, with the frozen variety clearly leading the way.
On the pelagic side herring exports rose by 59 per cent to NOK 347 million and mackerel sales were up 20 per cent to NOK 264 million.
Overseas sales of salted fish were down by five per cent to NOK 35 million, with Portugal the main purchaser.