Salmon features in Food and Drink Awards shortlist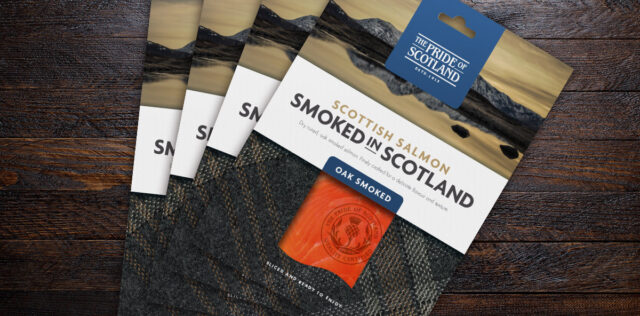 Marine products are well represented in the shortlist for this year's Highlands and Islands Food and Drink Awards, with three salmon companies and a seaweed snack specialist.
The Scottish Salmon Company – now operating as Bakkafrost Scotland – has been shortlisted for the Sustainability award and also in the Primary Producer category.
Two smoked salmon producers are also represented: Salar Smokehouse, for its Salar Flaky Smoked Salmon in the Best Food category, and Associated Seafoods, which is up for the Sustainability award.
Cameron Rae of Salar Smokehouse has been shortlisted in the Young Ambassador category. Salar Smokehouse, based in South Uist since the business was set up in 1997, is a previous award winner.
Associated Seafoods was formed by combining Lossie Seafoods, a traditional smoked fish specialist, and shellfish producer Moray Seafoods. The company now focuses especially on Scottish smoked salmon and langoustines. The company's processing facility for smoked salmon is on the shoreline of Speybay, by Buckie, in Moray.
SHORE/The Scottish Seafood Company, based in Wick, has been shortlisted in the Best Food and Primary producer categories for its range of SHORE Seaweed Chips.
Winners will be revealed at the prestigious reception, dinner and awards ceremony at Kingsmills Hotel, Inverness on Friday 28 October. The principal event sponsor is Highlands and Islands Enterprise.
The Judging Panel is chaired by Elaine Jamieson, Head of Food and Drink and Life Sciences at Highlands and Islands Enterprise, who said: "We were hugely impressed by the calibre of the entries from across the region and selecting the finalists was a difficult task for our judging panel. These finalists demonstrate the quality, innovation and ambition within the food and drink industry in the Highlands and Islands.
"We can't wait to recognise this success at the awards ceremony in October, which is a great opportunity for the industry to reconnect and celebrate the diversity of the food and drink sector and its supply chain in our region."
For the full list of shortlisted companies and to purchase tickets, please visit www.hifoodanddrinkawards.com