Salmon farming boosting Tasmanian economy – report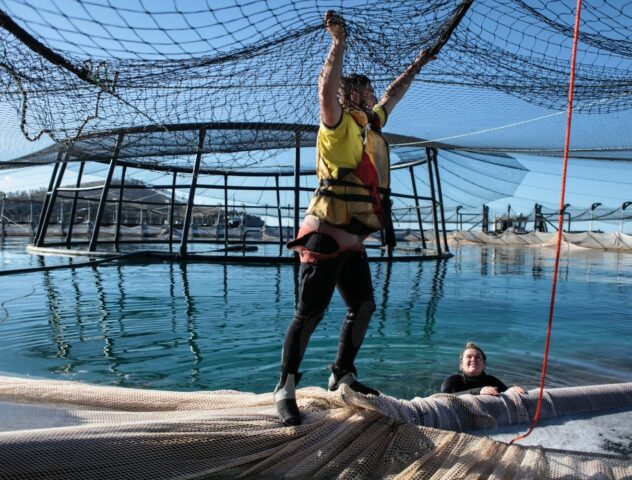 Salmon farming is helping to drive the Tasmanian economy, according to a report from consultants Deloitte.
The report was commissioned by the Australian island state's salmon industry, representing major producers such as Tassal, Huon Salmon, and Petuna.
It says the industry generated over AU $770m (£606m) in 2022 alone, supporting more than 5,100 jobs.
The Deloitte report is the first comprehensive assessment of the salmon industry's economic and social impact on the state.
Salmon Tasmania CEO Luke Martin said that almost 90% of this economic activity occurred in regional communities, such as the Huon Valley, Latrobe, Tasman and West Coast areas.
The report has been welcomed by Jo Palmer, Minister for Primary Industries and Water, who praised the industry's "incredible" contribution as Tasmania's largest primary industrial sector.
She said that the state government would back the sector, which is "economically successful, environmentally responsible, socially beneficial, and well-managed".
Opposition Primary Industries and Water Spokeswoman Janie Finlay said that the report showed the industry shouldn't be taken for granted, and criticised the state government for holding the sector back.
She accused the Liberal Government of introducing a "moratorium" and creating a salmon plan that has causes "great uncertainty and angst for both industry and community".
However, the report has been criticised by the campaign group, Neighbours of Fish Farming (NOFF), whose president Peter George said it consisted of exaggerated figures. He added that the report ignored the views of the majority of people in Tasmania who wanted to see coastal inshore salmon farming, now largely foreign-owned, ended.