Salmon farmers urged to adopt blockchain technology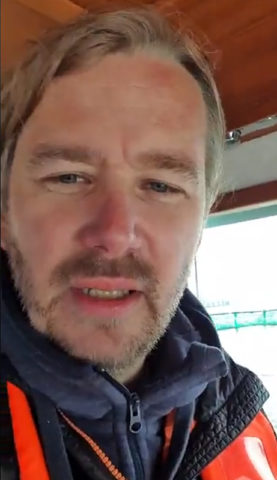 Blockchain technology has suddenly become a new tool in aquaculture in helping to ensure traceability from farm to plate and eliminating fish fraud.
The Norwegian Seafood Association has just partnered with the IBM Food Trust, which uses the technology to improve transparency, and the technology provider Atea ASA to gather data on how salmon is bred, stored and shipped.
Blockchain encourages transparency through the use of a system called QR codes. This way consumers and corporate buyers will be able to scan the QR code and receive detailed information about the origins of a specific product, in this case salmon, and even the fjord it comes from. The code is also designed to help suppliers differentiate their premium products from other exporters, curbing origin fraud and cutting waste.
IBM says its blockchain platform has been helping different industries to digitalize and to improve processes in different areas such as the healthcare industry, pension systems, grocery stores, and financial markets. Now it is turning its attention to aquaculture and fishing to apply blockchain solutions to the seafood supply chain.
It has added the salmon farming company Kvarøy Arctic to the project along with high grade fish feed provider Biomar. Kvarøy CEO Alf-Goran Knutsen said:
'Blockchain lets us share the fish's journey from the ocean to the dinner table. This is now more timely than ever,' adding it was the future when it comes to ending fraud in the seafood industry.
IBM Food Trust's general manager, Raj Rao, said the partnership was 'promoting transparency and sustainability throughout the seafood supply chains.'
Seafood Association CEO Robert Eriksson said:
'Norwegian seafood is known for its quality. Yet we still do not have the ability to trace where the fish came from, how it was grown or how it was stored. This creates the potential for fraud and food waste. Blockchain can help eliminate these problems with a transparent, accountable record of where each fish came from.'