Salmon farmers up for export award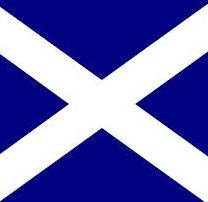 THREE salmon farmers have been shortlisted in the Scottish Export Awards organised by HSBC, which will announce the winners on March 23.
Loch Duart, Scottish Sea Farms and the Scottish Salmon Company will compete against three other companies in the large exporter of the year category, which recognises outstanding achievements by a company in any industry with a turnover of more than £15 million.
The Scottish Salmon Company and Loch Duart have also been shortlisted for the export team of the year award, which recognises a team that has added significant value to the business by implementing a strong and effective export sales strategy.
More than 100 exporters entered at least one of the eight categories, representing £850 million in turnover and £482 million of exports from Scotland.
Now in their third year, the annual awards serve as a platform for Scotland's internationally operating businesses to promote their brand, generate publicity and attract potential investors.
The ceremony will be held at the Hilton Hotel on Wednesday, March 23.