Salmon farmers to challenge Discovery Islands decision – again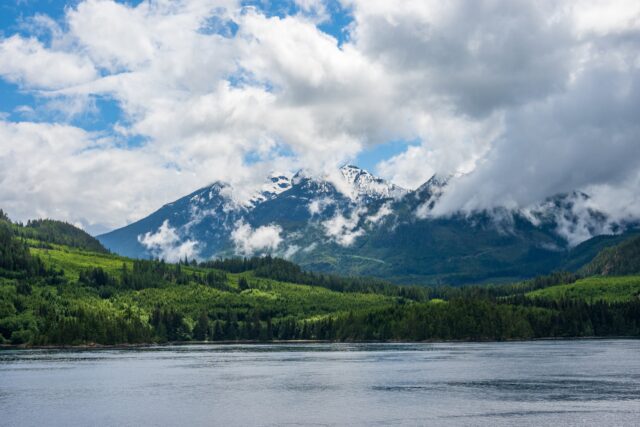 Fish farming companies Mowi, Grieg Seafood and Cermaq have separately filed applications for a judicial review of the Canadian federal government's decision not to renew aquaculture licences for the Discovery Islands region of British Columbia.
In February Joyce Murray, Minister for the Department of Fisheries and Oceans and the Canadian Coast Guard (DFO) said that the licences held by larger companies in the region, also known as the Laich-kwil-tach and Klahoose First Nations territories, will not be renewed.
This followed an earlier decision to shut down salmon farming in the region, which had been overturned by Canada's Federal Court in April last year.
On behalf of Grieg Seafood British Columbia (BC), the company's Communications Director Amy Jonsson said: "Grieg Seafood BC Ltd has filed a Notice of Application for Judicial Review regarding the recent Discovery Island licence decision, announced by the Minister for the DFO Joyce Murray on February 17, 2023. The filing will allow Grieg to access DFO documents which will provide insight into the decision-making process the Minister, which is important to understand for future planning and development.
"Grieg Seafood BC will continue to work with local First Nations, communities, and suppliers to ensure that it continues to operate in a sustainable manner and meets the expectations of both the regulator (DFO) and the Nations in whose territories it operates."
Ian Roberts, Director of Communications, Mowi (Scotland, Ireland, Canada), told Fish Farmer: "Mowi has an obligation to protect its employees, fish and business from significant harm caused by unlawful and unreasonable government decisions. The continued absence of procedural fairness afforded by both Ministers throughout the process of licensing renewals within the Discovery Islands region leaves our company no other option than to seek the court's intervention."
Meanwhile the We Wai Kai (Campbell River) First Nation is also seeking a judicial review of the decision.
Dallas Smith, spokesperson for The Coalition of First Nations for Finfish Stewardship said: "The Wei Wai Kum and We Wai Kai First Nations sent a thoughtful proposal to DFO in November to re-issue some licences in their core territories. They put forward a cautionary approach to explore how and if finfish farming could be part of their Nations' overall vision to manage their marine space. This decision to deny all licences in their territories has sent the Nations back to the drawing board in that regard."
When the latest decision was announced in February, it was welcomed by some environmental organisations which had campaigned for net-pen salmon farming to be banned from the Discovery Islands region.
Margot Venton, Lawyer and Nature Program Director with Ecojustice, said: "In the middle of a biodiversity crisis, the Minister's precautionary decision to limit fish farms in a key migratory route for highly vulnerable wild salmon populations is a critical step in giving wild salmon an opportunity to recover and thrive for generations to come. We look forward to seeing the Minister apply a similarly precautionary approach to transitioning open-net pen farms from coastal BC waters by 2025."