Salmon farmers' bid to beat coronavirus challenge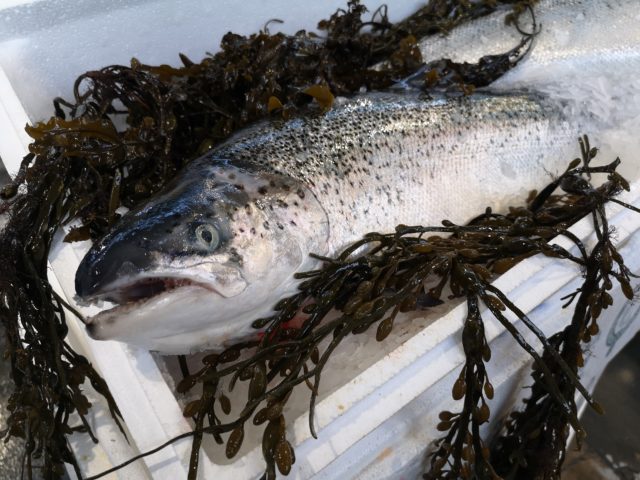 SCOTLAND'S salmon farmers are offsetting market challenges caused by coronavirus restrictions by delaying harvests, said the Scottish Salmon Producers Organisation (SSPO).
'As the UK's top food export, Scottish salmon is prominent in a number of key markets which are now facing restrictions – of various sorts – because of the coronavirus outbreak,' said Hamish Macdonell, SSPO director of strategic engagement.
'This has led to problems in getting salmon to our customers in different parts of the world, problems which are likely to get worse before they get better.
'As a result, we are working with the Scottish and UK governments and environmental regulators to keep fish in the water for longer, where this is appropriate, and looking at other measures to give our members more flexibility in dealing with these market disruptions.'
He added: 'It has so far been relatively straightforward working through these measures as the preparatory work was done ahead of a possible 'no deal' Brexit last year, when similar market problems were anticipated.
'It is worth noting, however, that the UK market for salmon remains strong at the moment as customers stock up in anticipation of further restrictions at home and some of our member companies are looking actively at market substitution as a way of coping with the ongoing drop off in demand from other parts of the world.
'We will continue to monitor the situation very closely and work with the authorities to do all we can to minimise the disruption caused by this worldwide crisis.'
Measures to help small and medium sized businesses affected by the coronavirus – or Covid-19 – were announced by the Chancellor in yesterday's budget.
These include the government refunding the cost of statutory sick pay for up to 14 days for companies with up to 250 employees.
But tax breaks for English businesses will not necessarily be adopted in Scotland, as Holyrood can decide how to spend an emergency windfall of £360 million from the UK Treasury.
That is the share of funding that will head to Holyrood in lieu of measures being introduced in England, much of that for business, said the BBC's Douglas Fraser.
It does not have to be spent in the same way by Scottish ministers, but they will be under pressure to follow Westminster's example.