Salmon farmer Bakkafrost smashes profits record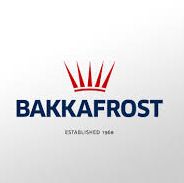 THE Bakkafrost Group, the largest salmon farming company in the Faroe Islands, has delivered record results for the fourth quarter of 2014, with an EBIT or operating profit of 227.5 million Danish kroners (DKK).
The operating profit for the whole year was DKK 833.8 million, also a record.
The combined farming and value added products (VAP) segment made an operational EBIT of DKK 181.4 million partly due to increased global salmon spot prices increased during the quarter.
Bakkafrost said its VAP contract prices remained high, and the VAP segment made an operational EBIT of DKK 32.4 million during the period.  The EBITDA for the FOF (flow of funds) segment was DKK 40.8 million in Q4 2014.
Chief executive Regin Jacobsen said: 'We are very content with the result for the fourth quarter of 2014 and the year 2014.
'We achieved a record high operating result both for the quarter and the year, driven by operational improvements in all segments.
'We are well positioned to meet future challenges and have entered into an exciting new year with the new well boat being delivered in the summer.
'With the well boat and other investments, Bakkafrost will continue to improve its operations and reduce biological risk.'
Bakkafrost also said it aims to give its shareholders a competitive return on their investment, both through payment of dividends and by securing an increase in the value of the equity through positive operations.
The company said its financial position was strong, with a healthy balance sheet, a competitive operation and undrawn available credit facilities.
The company is a major exporter into the UK through its Grimsby base.