Salmon farmed on land brought to market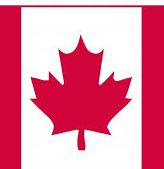 A CANADIAN company that has spent eight years developing a system to farm fish in large tanks on land says it is ready to bring its Atlantic salmon to market, CBC News reported.
The Nova Scotia company, Sustainable Fish Farming, has a facility that works on a closed containment system. All saltwater in the salmon tanks is recycled, while waste is drawn out and used as fertiliser.
The salmon are fed organic fish food, and since the farm carefully controls any contaminants that enter the tanks, it is not necessary to give the fish antibiotics.
The salmon are marketed under the brand name Sustainable Blue, and the fish and their waste do not have any contact with the ocean.
'Next week we begin to sell our first Atlantic salmon to the market, and that really marks the start of continuous production,' said Kirk Havercroft, CEO of Sustainable Fish Farming, which has a farm close to the Bay of Fundy in Centre Burlington.
Havercroft said salmon will be sold to restaurants and fish brokers in Nova Scotia, and to a small broker in Toronto that specialises in sustainable products.
Sustainable Fish Farming has been developing the closed containment technology since 2007.
'It feels like finally, all of that effort is being rewarded,' Havercroft said.
In March 2014, Sustainable Blue suffered a serious setback. Due to an electrical power failure in the night, the entire crop of nearly mature salmon died.
At the time the farm was preparing to send fish to market. The company considered the possibility of sabotage, but never found an adequate reason for the power failure, and decided to re-stock with another batch of fish.
'We were determined to get there, so this is a really exciting time,' said Havercroft. 'It feels extremely rewarding now to see our product finally go to market.'
The Sustainable Blue site is currently capable of producing 100 tonnes of salmon per year. There are already additions underway to allow the site to produce 165 tonnes per year.
Havercroft said next year the company plans to build another 500-tonne production unit on land it owns beside the existing facility.
Sustainable Fish Farming intends to license the new unit to another farm. It will use the same technology developed by Havercroft's company.
The first place to serve up Sustainable Blue salmon was Halifax based Chives Restaurant, which prizes local and sustainable ingredients, and placed an order for four fish to test.
'It went over very well,' said Craig Flinn, the head chef and owner of Chives. 'One thing I like about it, is the fish at the size they currently are, they're leaner and the flesh is quite firm and has a good colour.
'In my opinion, it's a fish that has a lot of the qualities of a wild salmon — smaller fillets, leaner fish, but still has that sustainable stamp on it which makes it very appealing to our market.'
Flinn estimates the cost per pound was roughly 10 to 15 per cent higher than other salmon on the market, but said the fish are still good value. He said he will continue to serve the salmon as it enters the market.
'There's a little bit more cost associated with it, but the quality is very high and it's very enjoyable,' he said.