Salmon farm staff share £6m bonus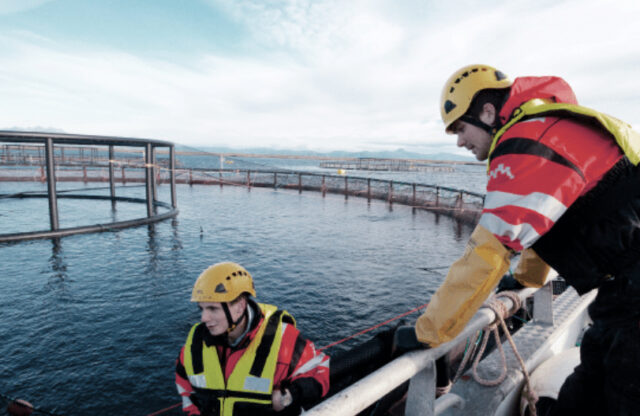 North Norwegian salmon farming company Nova Sea is to share more than £6m of its profits with its workforce.
Based on an island on the edge of the Norwegian Sea, the company has 33 farming licences, making it one of the largest producers of farmed salmon in the region.
Nova Sea made a profit after tax of more than NOK 1.1 billion (£83m) in 2022 against NOK 794 million (£61m) a year earlier.
According to the local newspaper Helgelands Blad it has decided to share part of those profits with its 274 employees.
It means each member of staff should receive an average of NOK 231,000 – or almost £18,000 each. The employees are also being given the opportunity to buy certain shares in the company.
The company regularly shares profits with its staff. In 2021 it was reported to have paid a total of £21.5m to its employees since 2016.
CEO Tom Eirik Aasjord said at the time his workforce had a sense of commitment and pride in the company which also had a ripple effect for the local communities close to where it operates. It is only right, he added, that the staff, should share in Nova Sea's success.
Nova Sea is one of Norway's oldest conventional salmon farming companies. Founded in 1972 by the late Steinar Olaisen, who was motivated by a desire to reverse a declining population in the region.