Salmon exports show September pick up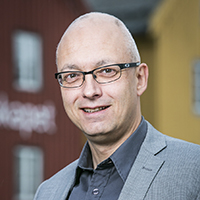 After two months of decline, Norwegian salmon exports picked up in September, latest figures from Norway's Seafood Council show.
They show that 118,800 tonnes of salmon were sold to overseas markets last month, a volume rise of three per cent. The total value was 6.1 billion kroner (£510 million), up two per cent of NOK 105 million (£8.7 million) on September last year
The average price for fresh whole salmon was NOK 49.54 per kilo, down just one per cent from 12 months ago.
So far this year, the amount of exported fresh and frozen fillets has increased by 18 per cent. This means that about 20 per cent of the exported salmon is processed in Norway. The corresponding share at the same time last year was 17 percent.
Seafood analyst Paul T. Aandahl said the reduction in the holiday months (July and August) was the result of reduced demand, especially in the restaurant sector across Europe:
'Now we are back at about the same level as we had before the holiday.'
He said the pandemic had led to a a greater export shift to markets that further process a large proportion of salmon for resale.
Once again exports of farmed trout also performed well last month with exports shooting up by 41 per cent to 7,500 tonnes worth NOK 370 million (£31 million ), a value rise of 22 per cent or NOK 67 million. Once again the United States, the Ukraine and Belarus are the largest buyers of Norwegian trout.
Trout exports for the first nine months of this year have risen by 31 per cent to 53,000 tonnes and were worth NOK 2.9 billion (£242 million), up 11 per cent.