Salmon exports 'may hit NOK 100bn' this year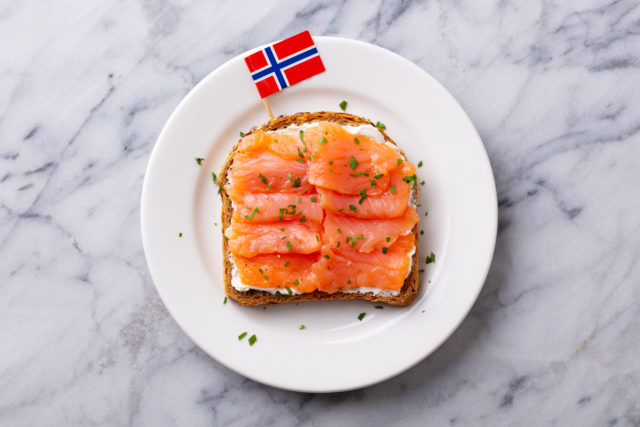 Soaring prices are likely to mean that Norwegian salmon exports will top NOK 100bn (£8.4bn) this year, according to the latest calculations.
That is as much as and possibly higher than the value of all the seafood, including high value cod and haddock, sold to overseas markets by the country's fish farmers and fishermen last year.
Analyst Paul T. Aandahl, who regularly monitors trends in the salmon market for the Norwegian Seafood Council, believes the barometer is heading in that direction. He said that, in April this year alone, Norway's fish farmers exported salmon worth NOK 81bn (£6.82bn). This is NOK 2.4bn (£202m) more than in the same month last year, an increase of 43%.
Aandahl explained that the strong increase in prices was a continuation of a long trend stretching back some 20 years. At the end of March this year the total weight of salmon swimming around in Norwegian cages was 710,000 tonnes.
He said with recent average prices of around NOK 100 a kilo, you only had to find an abacus to calculate the total value.
"This year we have had lower production volumes than we experienced in 2021, but this is also the case with other exporting nations.
"Last year we exported salmon worth NOK 81bn. This year we are poised to pass NOK 100bn," he declared.
The average value of salmon per cage is NOK 50m (just over £4m) while aquaculture accounts for more than 70% of all Norwegian fish exports.
Home consumption of salmon is also quite high with Norwegians eating some 30,000 tonnes a year, at a value of around NOK 3bn (£253.6m).