Salmon exporters warn against 'trade war'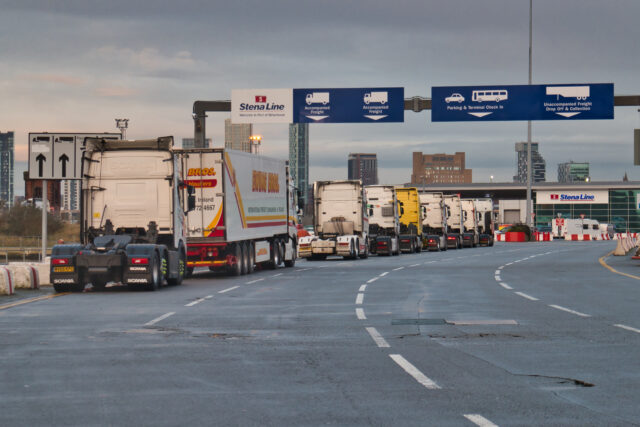 Escalating the dispute between the UK and European Union over the Northern Ireland protocol risks a damaging trade war. That's the warning from Salmon Scotland, which represents producers and suppliers in the salmon industry.
Yesterday it was reported that Suella Braverman, Attorney-General for England and Wales, had approved scrapping large parts of the agreement between the UK and EU which sets out rules for trade between the EU, mainland Britain and Northern Ireland.
The protocol was intended to avoid a hard border on the island of Ireland following Brexit, but the imposition of checks on goods coming into Northern Ireland has led to criticism of the deal and, following elections last week, a political crisis in the Northern Ireland Assembly.
Effectively scrapping the protocol could be popular with Northern Irish Unionists and Conservative supporters in the UK, but it could lead to trade conflict with the EU.
Tavish Scott, chief executive of Salmon Scotland, said: "As the political rhetoric ramps up, the wider interests of all exporters to continental Europe are not being considered.
"A trade war should be avoided at all costs.
"Like many sectors, our members have spent months addressing the challenges of Brexit, including the extra paperwork required. That hard work by Scottish farmers must not be jeopardised.
"As demand for our world-renowned Scottish salmon continues to soar, we urge the UK Government to navigate a way through this that doesn't harm vital trade deals."
He pointed out that Scottish salmon is the UK's biggest fresh food export in value terms, with sales of £372m to EU countries last year, accounting for 61 per cent of global Scottish salmon exports.