Salmon Evolution 'uniquely positioned' for land-based aquaculture boom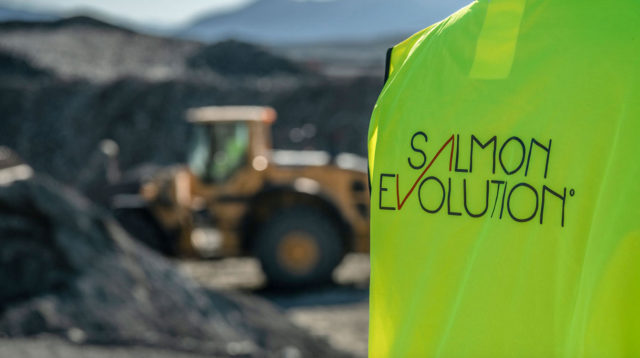 Land-based aquaculture business Salmon Evolution is continuing to burn money, its Q1 financial results for 2021 show, but the company says it is on track to produce around 25,000 tonnes per year by 2024.
Salmon Evolution has one production site under construction at Indre Harøy in Norway and a joint venture,  "K Smart", with Dongwon Industries for a 16,800 tonnes production facility in South Korea. Construction on this is due to start in 2022, with first grow-out production targeted in 2024.
Ahead of any commercial revenue, the company has reported negative EBITDA of NOK 6,721,000 and a pre-tax loss of NOK 5,581,000. Following a successful share issue in March via private placement, which raised NOK 500m, the company reports that it had available cash of NOK 1,015 million as at 31 March 2021. It has since signed a committed term sheet for a NOK 625 million bank debt financing package with Nordea, Sparebanken Vest and GIEK on "very competitive terms", securing a fully funded platform for Indre Harøy Phase 1 and equity commitment for K Smart.
Salmon Evolution is planning a public share listing on the Oslo main stock exchange in the third quarter of this year.
CEO Håkon André Berg said: "The joint venture with Dongwon Industries represents a massive opportunity for Salmon Evolution to leverage its human capital and build on the experiences from Indre Harøy as well as securing the company a very tangible pipeline for the coming years."
The company's view is that, with a large number of land-based salmon farming projects entering capital intensive phases, there is reason to believe that access to financing might be an issue for many of these projects, limiting growth potential.
Its report states: "With funding in place and projects well under way, Salmon Evolution is uniquely positioned to take a global frontrunner position in the future development of land-based salmon farming."