Salmon Evolution share issue 'over-subscribed'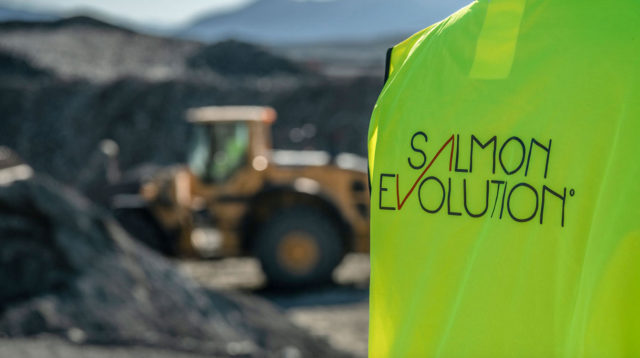 Norwegian land-based aquaculture business Salmon Evolution has raised NOK 500m (£42.7m) through its latest share issue. The funds will be used to finance projects in Indre Harøy – in Norway – and South Korea.
The company issued around 83.3 million shares through a private placement on the Oslo Euronext Growth stock exchange. It announced yesterday that the placement had been over-subscribed, attracting interest from institutional investors in Norway, the Nordics and internationally.
Salmon Evolution's joint venture partner in South Korea, Dongwon Industries, took 4.4 million shares and Roger Halsebakk, founder of wellboat company Sølvtrans, was allocated 1.7 million though his investment company Ronja Capital II.
Salmon Evolution AS was established in 2017 to develop salmon farming on land. Its first facility is under construction on the Norwegian west coast at Indre Harøy in Hustadvika municipality, part of Møre og Romsdal county.
K-smart, the project in South Korea, involves a large land-based farm, to be built on the coast of the Sea of Japan. Salmon Evolution will take a 49% stake in the venture, with the controlling 51% in the hands of Dongwon. The deal was signed at the end of February.