Salmon Evolution seals Korean farm deal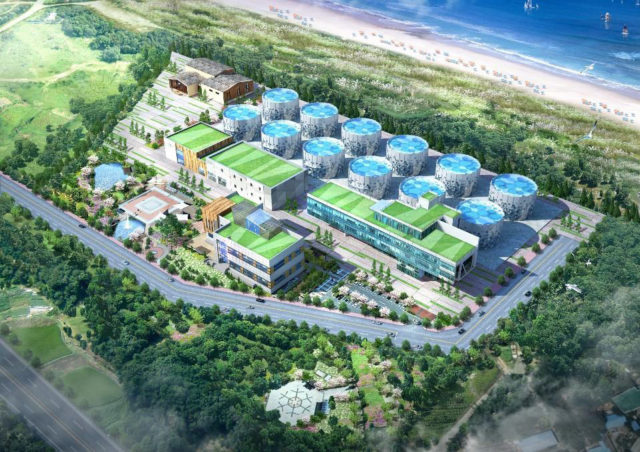 Norway's Salmon Evolution has finally put pen to paper and signed a deal with the South Korean fisheries giant Dongwon Industries to build a 20,000 tonne land-based aquaculture facility.
The project will be built on the country's east coast in Yangyang county in the province of Gangwon, not far from the border with North Korea.
The joint venture deal, signed with Dongwon under the name of K-Smart, will be in two stages of 10,000 tonnes and will use Salmon Evolution's ground-breaking hybrid flow-through technology system. Salmon Evolution will have a 49% stake in the project.
With construction due to start in the second part of next year, the first production is scheduled for 2024. The first phase will cost around NOK 1.6bn (£134m).
The "Flow Through System-Reuse" technology and smart construction method is based on Salmon Evolution's Fourth Industrial Revolution technology.
Håkon André Berg, CEO of Salmon Evolution said everyone within the company was "honoured" to be teaming up with such a reputable and experienced partner as Dongwon.
He added: "This is in accordance with our overall strategy for international expansion, where we utilise our experience and expertise in the development of salmon production in collaboration with first class local partners."
Yun Ki Yun, chief finance officer of Dongwon, said the project marked an important milestone in the relation between the two companies.
Dongwon Industries is currently engaged in conventional fishing, fish processing and the distribution of seafood products.
Salmon Evolution aims to be a beacon for sustainable development. Its first production facility is under construction at Indre Harøy, located on Norway's west coast.
The parties have agreed to work together to establish the branding and marketing of premium land-produced Atlantic salmon throughout South Korea.