Salmon Evolution commits first wave of funding for Korean site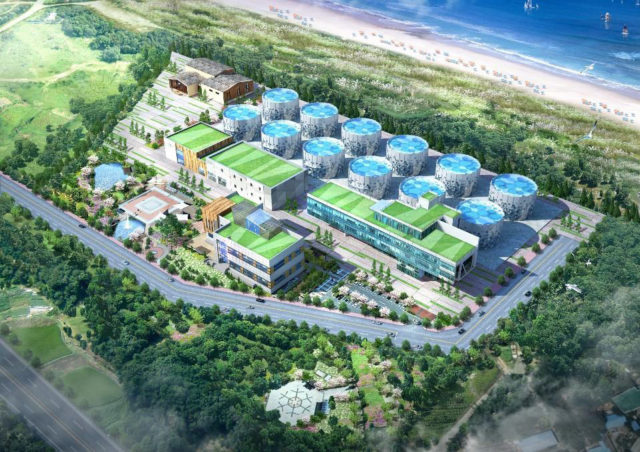 Details have been published of Salmon Evolution's deal to build a large-scale land-based salmon farm in South Korea. The Norwegian company is committed its first tranche of investment this month.
The facility, in Gangwon province, will be run as a joint venture – K Smart – with Korean firm Dongwon Industries, which will own 51%.
Salmon Evolution's equity stake is estimated at NOK 200m (£17m). The equity contribution from both parties will be split into three milestone=driven tranches, and Salmon Evolution expects to provide its first tranche, of around NOK 30m (£2.6m), this month.
Håkon André Berg, CEO of Salmon Evolution said: "We are very pleased with being able to formalize our joint venture with Dongwon in an effective manner. After seeing the impressive magnitude of Dongwon's operations in South Korea first-hand and witnessing the Korean authorities' solid backing for the project on both a national and local level, we are confident that we have found the perfect partner for our international expansion into one of the most interesting salmon markets globally. The natural characteristics of the South Korean coastline and water temperature profile represent an ideal fit for our HFS technology and we see a huge economic and strategic potential in K Smart in the coming years."
The company said the first tranche of investment will be used for design and engineering; site evaluation and permits; acquisition of an existing and operating smolt facility in Jeongseon, of which closing has already taken place; and general corporate purposes.
Finance for the joint venture will be a mix of equity (25%) and debt (75%), with the latter being facilitated at "attractive cost levels" by Dongwon. The facility will have a total capacity of 20,000 tonnes by live weight.
Salmon Evolution is also building a production facility at Indre Harøy, strategically located on the Norwegian west coast, which is currently under construction.